Ski day 57 at HappoOne
Before the weather get worse.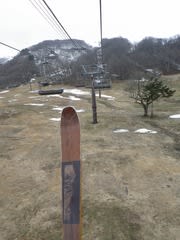 57th day for this ski season, 29 days for powder, 13 days for backcountry, telemark for 11 days
HappoOne 10:15-12:00
Gear:
BanYa
M0809
The lower parts of the ski resort are almost closed.
Usagi.
The bumps were good, but flat light due to the cloudy weather.
I met my backcountry skiing mate Mr. W.
We skied together on Usagi and Panorama.
After that I went to HAPPO BANKS on the way back.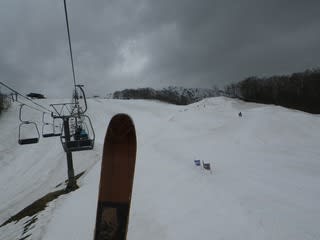 This area is also closed as of this weekend.
The thick clouds covered Hakuba summits.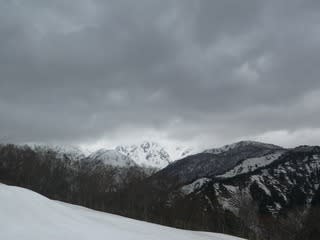 Then, the most difficult part of today, descending on the chairlift.
I am very much afraid of height but the safety bar really helped.
After skiing I enjoyed a cup of coffee and a piece of cake.
For dinner we got a good anglerfish. We made a hot pot.