Ski day 56 at MitaharaYama
Snow and rain...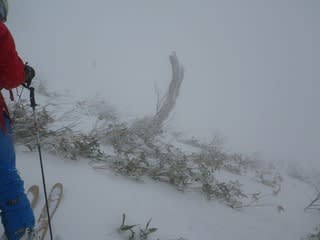 56th day for this ski season, 29 days for powder, 13 days for backcountry, telemark for 11 days
MitaharaYama 8:00-14:30
Gear: Teneighty GUN+GARMONT RADIUM
Continued from
Ski day 55 at MitaharaYama
I got a cramp in my legs last night and suffered from the pain. It was a shame that I could not drink much.
In the morning I got well.
The winter has come back again outside.
No visibility.
We attempted to the original destination, Mt. Hiuchi, but..
Still no visibility.
Here we end up.
It was the powder snow.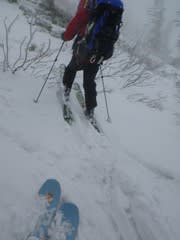 Then we went beyond Mt. Chausu to Mt. Mitahara.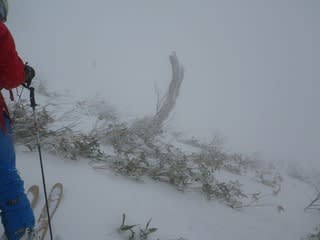 Now we go back.
On they way back it was snowing but it turned raining.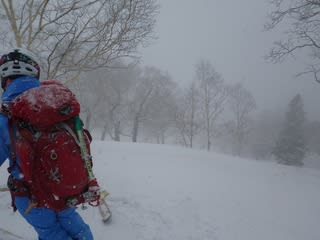 There were some annoying terrains.
We came back to Myoko-Suginohara Snow Resort.
A proposal to eat Ramen.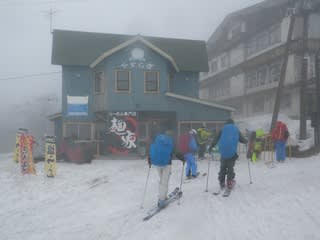 We all got there together.
The weather was not good, but it was totally a good tour.