Ski day 55 at MitaharaYama
Cloud seas and nice film-crusted snow skiing.
55th day for this ski season, 29 days for powder, 12 days for backcountry, telemark for 11 days
MitaharaYama 8:00-16:00
Gear: Teneighty GUN+GARMONT RADIUM スキー日記-55日目-三田原山
4:30am. Leaving for the tour. Still sleepy.
Myoko-Suginohara Snow Resort. Very foggy, which discourage us very much.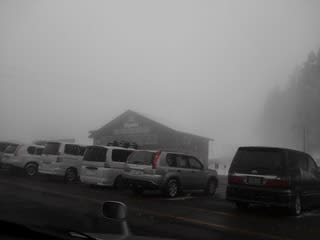 But it was sunny above according to the live camera.
Now we start hiking.
Very icy and the climbing skins did not work well.
We came through the clouds to the blue sky.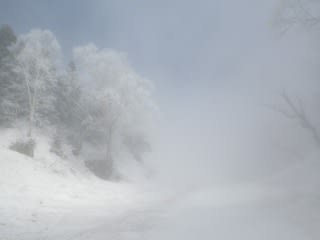 Mt. Takatsuma and Ototsuma, above the clouds sea.
And North Japan Alps mountains.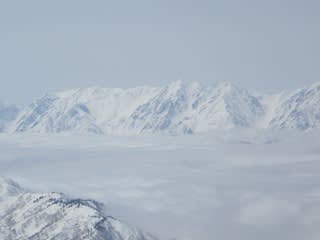 Mt. Myoko, on the other side.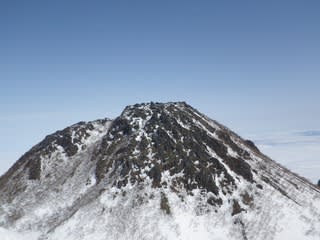 Dynamic view.
A strange ice block.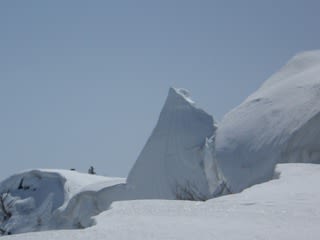 At 12:43 we arrived at MitaharaYama (Mt. Mitahara).
We slowed down until the snow became slushy and the climbing skins worked well.
The other clouds sea in Niigata side.
The skiing from Mt. Mitahara was a little annoying.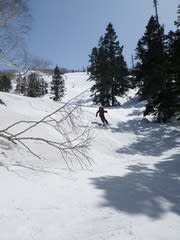 Hiking to Mr. Chausu.
The terrain on Mt. Chausu looked very nice.
Then we leave climbing stuff here, and go skiing down with climbing skins only.
Excellent film-crusted snow.
We really enjoyed and did another run.
To Koyaike hut with the beautiful clouds sea.
Cooking diner.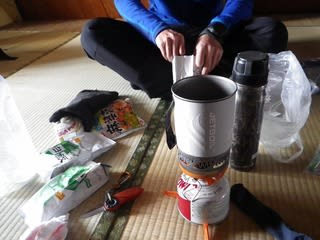 My JET BOIL worked busy.
Sunset. A wonderful day ends.
Continued to
Ski day 56 at MitaharaYama
.