Ski day 54 at HappoOne
The end is approaching in the ski resort.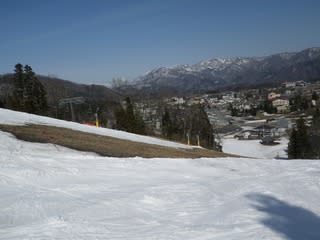 54th day for this ski season, 29 days for powder, 10 days for backcountry, telemark for 11 days
HappoOne 10:00-15:20
Gear:
BanYa
M0809
Calm and warm morning.
There were windy days recently. The calm day is precious.
The snow in the village has gone.
Today would be the last chance to go around all courses in the ski resort. We tried to trace as many course as possible.
From Sakka.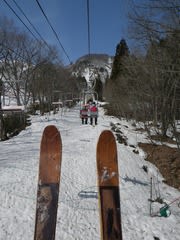 Kita-One.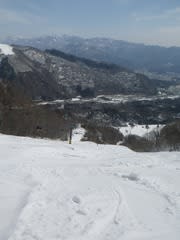 Beautiful view of Hakuba three summits from the Skyline #2 chairlift.
Nice blue sky.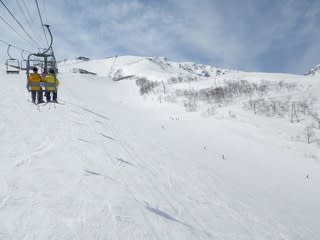 The spring vacation season has just come and the sunny Sunday brings many guest to the lift.
Kurobishi.
The bumps were very nice to do mogul.
Usagi.
The bumps were good, too.
The spring has come, as we enjoy the bumps of slushy snow.
The ground appears in Kokusai.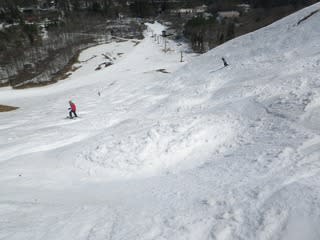 The course will be closed very soon.
In Central, as well.
We have completed to Shirakaba before lunch.
Lunch at Cafeteria Kurobishi.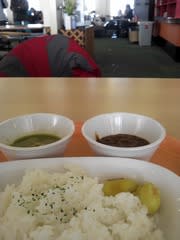 After lunch we finished the rest of the courses, Riesen and Nakiyama.
Nakiyama was also almost finished.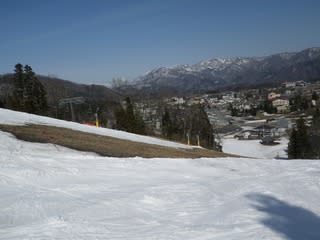 The lower part seems ending in a week.
Back to Skyline.
Oideppara, the snow basin in the left of the left summit, looks close to me.
We should go there soon.
Today will be the last day to park here.
It's a shame the season in ending.