Ski day 53 at HappoOne
斜面が荒れない午前中に、快適滑走。
53rd day for this ski season, 29 days for powder, 10 days for backcountry, telemark for 11 days
HappoOne 8:30-12:00
Gear:
BanYa
M0809
A little snow fell last night. I wanted to go backcountry but the cold weather froze the terrains.
The ski resort seemed better for nice cruising on the hard courses.
From Sakka. It is really icy as expected.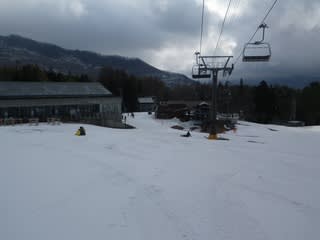 It was very windy in Skyline. Not comfortable for riding on the chairlift.
We did several runs in Riesen, but not well groomed.
Upper Usagi the visibility was bad.
Free coffee service at Sun terrace Panorama.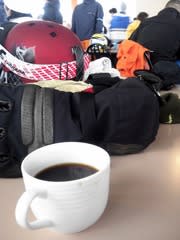 The visibility recovered in Panorama. We did here repeatedly.
Good riding until noon. The visibility became worse again, and it was the good time to end.
Lunch at Sounds Like Cafe.