Ski day 52 at HappoOne
Today I did not tend to come here.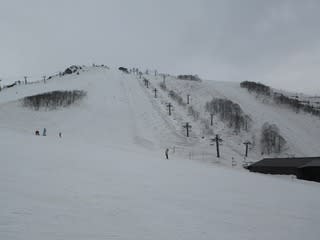 52nd day for this ski season, 29 days for powder, 10 days for backcountry, telemark for 11 days
HappoOne 11:35-14:00
Gear: Pocket Rocket(Telemark)+GARMONT ENER-G
Today it is a single national holiday and I did not tend to come to Hakuba, but I had a business trip to Saitama on Tuesday and decided to come to Hakuba at the end.
Good to come and dive into Onsen spa.
At night I enjoyed beer and movies.
In the morning I had some job to do and went skiing late morning.
I came to Sakka area. The ground appeared in lower resort.
The lower part is almost finished. Today I go around in lower part.
KitaOne at the beginning.
Kita One new course is closed.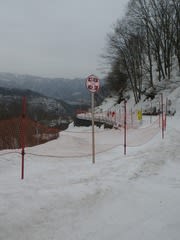 The snow is melting at the mogul course in Kita One.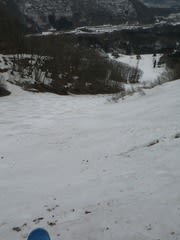 Kokusai Lift.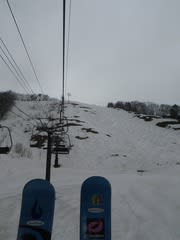 The ground appeared here, too.
I went down in Kokusai and moved to Central.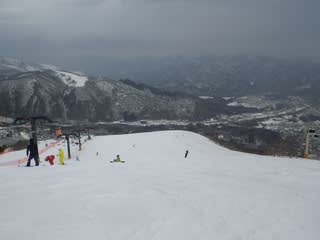 And moved to Shirakaba.
Shirakaba will end very soon.
I got Shirakaba chairlift #1.
I go through at the gate very often, but hardly got on.
As long as I remember I got once or twice. The next time will be 5 years later.
At Nakiyama.
The snow is melting.
I went up to Riesen.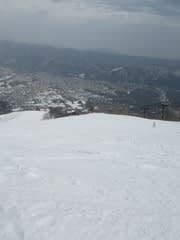 Riesen was rough.
I was reading Nikkei newspaper.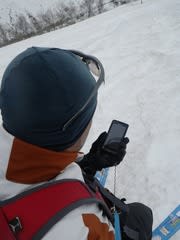 I finished reading on the lift.
Usagi.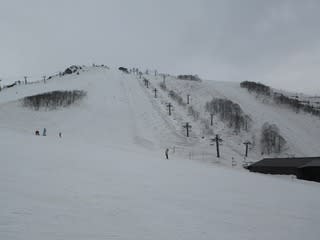 There were windy days recently and I could not come here for a while.
Grat.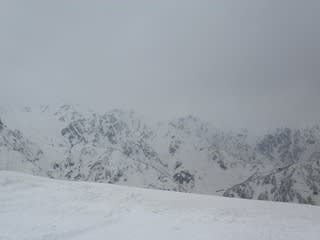 I could see Hakuba three summits.
Then I skied on Skyline and Panorama.
I wanted to ski more, but I was concerning about the job I left.