Ski day 51 at Hakuba47/Goryu
Pizza in Hakuba 47 as usual.
51st day for this ski season, 29 days for powder, 10 days for backcountry, telemark for 10 days
Hakuba 47/Goryu 10:15-16:00
Beautiful blue sky and Hakuba three summits.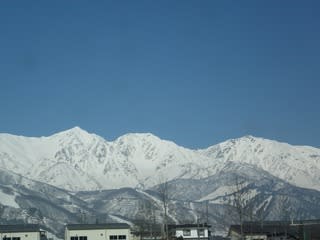 Today it is very calm.
We came to Hakuba 47 here, staying away from busy HappoOne for the technical ski competition.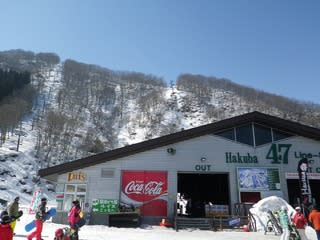 It's spring already.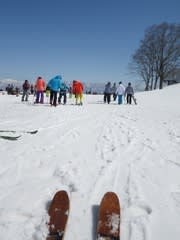 Route1 was hard enough and easy to speed up.
Black diamonds on Mt. Goryu.
The snow was a little slushy in Apls Daira.
Pizza at Luis for lunch as usual.
After lunch we went to Route 3 for mogul.
The bumps were very good, but I did not go fast as I did not want to sweat.
I love this scenery, the mountains are being shadowed.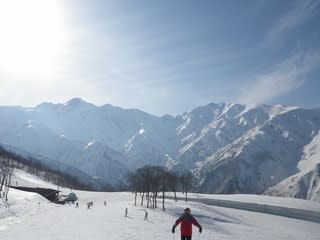 We skied very much today, until 4pm.