Ski day 48 at HappoOne
Almost spring.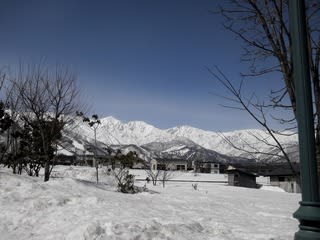 48th day for this ski season, 29 days for powder, 9 days for backcountry, telemark for 8 days
HappoOne 12:00-16:00
Gear:
BanYa
M0809
Yesterday it was 19 degrees when I left Tokyo.
We absolutely got up very late, and went for skiing in the afternoon.
The ski resort is now in spring.
It was too windy and the upper lifts were closed.
We did on Kita-One bumps.
Beautiful Hakuba summits.
We did many runs despite of late start.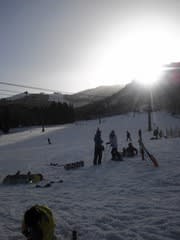 The parking lot was really really muddy.
In summer this place is used for pasture. Therefore there were some dirty things.
Non-jae for diner. We had not been here for many years.