Ski day 46 at HappoOne
Bad condition after raining.
46th day for this ski season, 29 days for powder, 9 days for backcountry, telemark for 7 days
HappoOne 13:15-14:00
Gear:
BanYa
M0809
A strong spring wind brew yesterday. It rained heavily in Hakuba.
Today it goes back to winter again.
The wind blows strong, and the condition looks bad.
The upper lifts were closed due to the strong wind in the morning, and recovered in the afternoon.
I got Riesen quad lift and came to Usagi.
The wind is still strong and visibility is not good.
I tended to ride just one,
But I came further to Alpen quad.
The upper area was very very windy.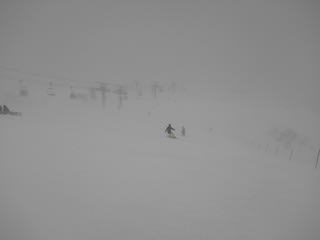 The terrains were not so hard, but too flat light to see.
Now one ride was very enough.
I stopped by a roasted coffee shop.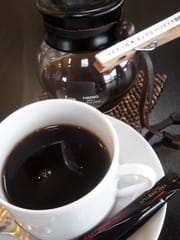 Diner at a sobaya (buckwheat noodles restaurant).
Drinking and soba, as a good Japanese custom.