Ski day 44 at Cortina/HappoOne
The day.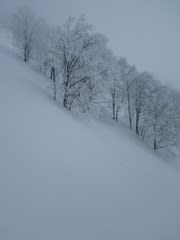 44th day for this ski season, 28 days for powder, 9 days for backcountry, telemark for 7 days
Cortina 8:30-11:40
Gear:
BanYa
M1102+GARMONT RADIUM
HappoOne 13:50-15:00
Gear: Pocket Rocket(Telemark)+GARMONT ENER-G
It was snowing on the way to Hakuba. Closer we came, the snow became heavier.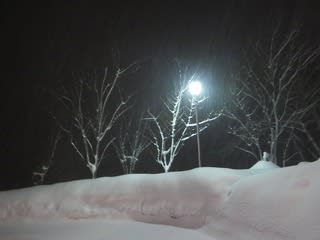 Heavy snow in Hakuba.
Too much snow may close Cortina courses. Then we decided to go to HappoOne.
In the morning we found fewer fresh snow on my car.
Then we bet on Cortina.
A long cue of the skies and boards.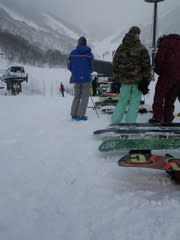 The chairlift #4 opens today.
Junkies were gathering to the lift.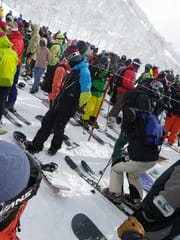 Wonderful terrain to go.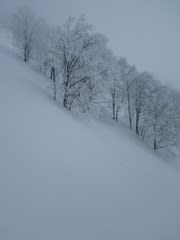 And here.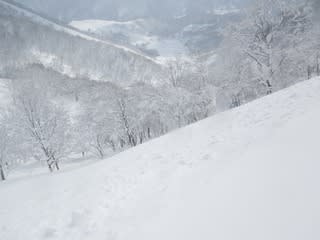 The next three hours were fantastic.
Today was the best day in Cortina for me.
At 11:30, almost done.
Thanks for the powder day.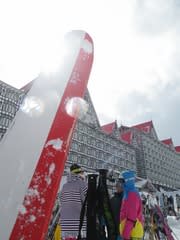 In the afternoon I went to HappoOne with my wife.
I had not been on Telemark recently.
Good condition at HappoOne, but windy.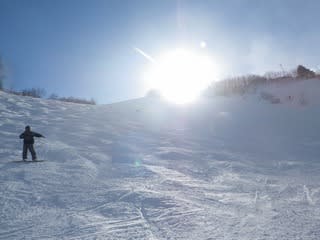 Diner at Pizzakaya.