Ski day 43 at Charmant/HappoOne
Powder skiing Charmant and mogul at Happo.
42nd day for this ski season, 26 days for powder, 9 days for backcountry, telemark for 7 days
Charmant 8:30-10:40
Gear:
BanYa
M1102+GARMONT RADIUM
HappoOne 13:30-15:45
Gear:
BanYa
M0809
Beautiful Morgenrot.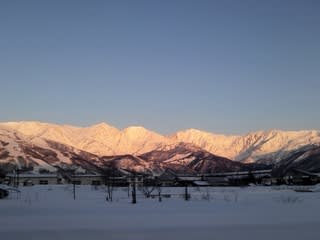 Today we probably should go to Cortina, as it was closed and kept with fresh snow since yesterday.
But we were afraid it would be closed again as the terrain seemed not stable.
Also it would be very much busy when it would be open.
Then we chose Charmant. 10-15cm snow fall was forecasted.
The parking lot was busy for a public competition for Itoigawa city.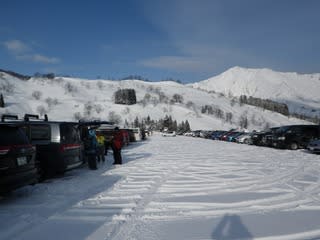 The terrains looked finished.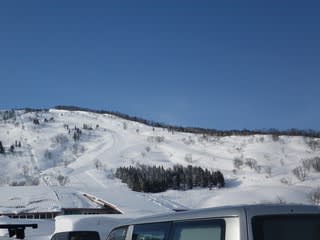 The cue for the lift was long, but there were not so many junkies.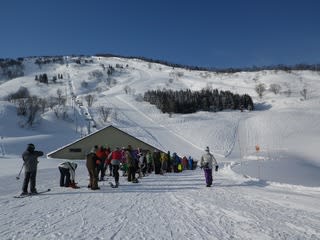 As the matter of the fact, it was good.
Very nice.
When we came back to Hakuba we found the weather was beautiful and the bumps looked good.
Then we went to HappoOne.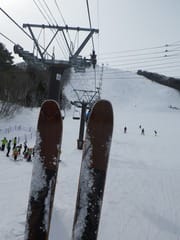 When we arrived at Usagi, we found a sampling of vector glide.
We borrowed ski sets for sampling.
The first one was "make nt". I just chose it before I was advised.
It was not good for bumps. Too hard.
Then I requested a very flexible and quick-moving.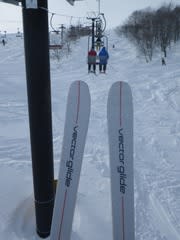 This was nice as requested.
The sampling was finished with just two ski sets.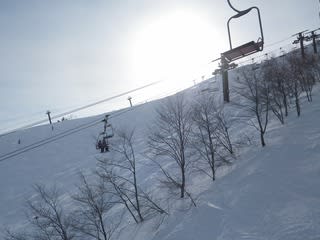 I enjoyed with my own ski sets for the rest of the runs.
The bumps were soft and good. We ran several times.
So much fan today from the early morning.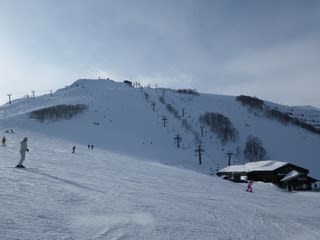 We went to a Japanese meal restaurant.
The restaurant was modified to an Asian food restaurant, which was completely different.
The crew did not understand Japanese, or even English!
There are now many foreigners in Hakuba, and many restaurants are becoming for English speakers. It's fine, but we want either of English or Japanese should be available.
I have my car washed with a machine.
It looked like a big storm.
I do hardly wash my car, but I had to wash as I use my car for business tomorrow.