Ski day 42 at Hakuba-Norikura
Powder snow, good enough.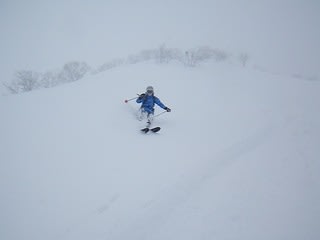 41st day for this ski season, 25 days for powder, 9 days for backcountry, telemark for 7 days Hakuba-Norikura 9:30-11:30
Gear:
BanYa
M1102+GARMONT RADIUM
Otari looked like having so much snow today.
At 7am Cortina updated the snow fall in 50cm.
We went for Cortina as usual.
But a crew at the parking lot told us that the chairlift #4 and #5 were closed today.
It's a shame they were closed, but good to be informed very earlier.
Then we moved to Hakuba-Norikura, a ski resort next to Cortina.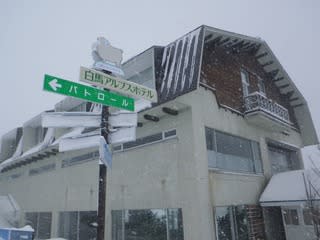 They are now open for us to ski in 'self-responsibility' area.
The avalanche check was very severe and the lift did not open soon.
At 9:30 finally it was opened.
We are not familiar with the course layout, and looked for the powder areas.
We walked at the end.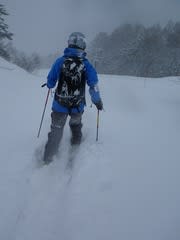 And some were very good.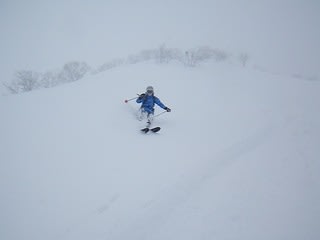 It would be nice if they are steeper.
And we found the terrains were not stable in today's condition.
We could understand the higher places in Cortina were closed.
Pizzakaya for diner.