Ski day 39 at Charmant
A powder day.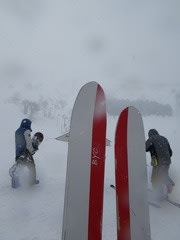 39th day for this ski season, 23 days for powder, 9 days for backcountry, telemark for 7 days
Charmant 8:30-10:40
Gear:
BanYa
M1102+GARMONT RADIUM
I arrived early last night, but I had some work and a conference call. Pretty exhausted and I hesitated to say yes when my friend offered me to go to Charmant.
Charmant quad lift was closed all the day Friday. Some snow falls at night would give us a powder day. But we were afraid of
so much crowd just like a month ago
. At the time we could not ski and went back right away.
We woke up at 5:30 and left Hakuba early morning.
Only Mt. Hakuba appeared this morning.
We arrived at Charmant smoothly, but many cars were running as holidays.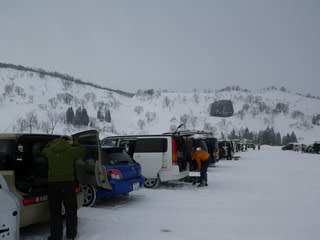 Parking lot was not full, but busy enough.
The quad lift had a long cue, but not too long.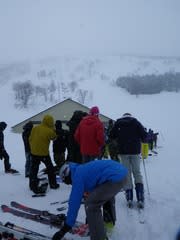 We had to concentrate on skiing on powder as soon as the lift started at 8:30. We did not have any time to take photos.
It was nice powder.
After only 30mins, seemed already finished, but there was still powder snow somewhere.
We enjoyed by 10:40.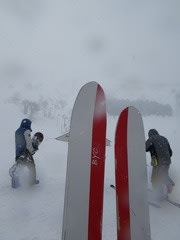 I was happy that we got it.
Lunch at Sounds like cafe, with a chicken burger.
For diner we went to KunKun with many years absence.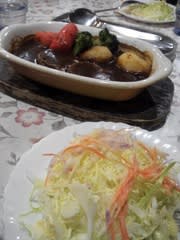 We liked this tang stew. It was still there.