USA - day 12
Continued from
Ski day 24 at Alta BC, USA - day 11
The last day in Salt Lake City. We have been here for 12 days.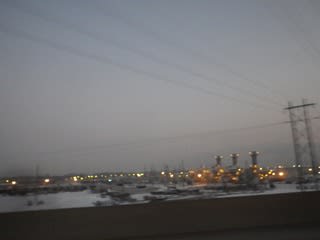 We left the suites early morning. It's good the airport is very close.
The airport was not busier than the holiday season any more.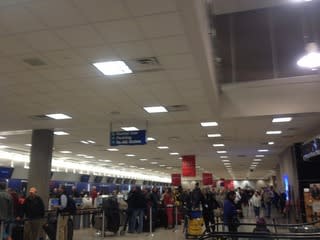 My wife is a Silver medallion member, which helped us to go through quickly.
Snack service. The cookie is DELTA.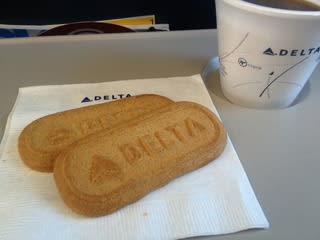 Our flight from Salt Lake City to Los Angels left late, which made us nervous, but arrived on time.
The flight to Japan was upgraded to the business class.
We are glad to be upgraded, as it have not happened for a long time.
We could relax on the flight.
The flight was originally booked as a premium economy class.
The upgrade was because the original was a premium, or it was upgraded anyway even if the original would have been an economy.
If the latter case was true, I paid the premium for no use. I am not sure what the system was.
We stayed for 12 days in Salt Lake City and skied for 10 days.
Pretty good skiing. Continued to
Ski day 25 at HappoOne