Ski day 35 at HappoOne
The lift operation really troubled us today, but All's Well That Ends Well.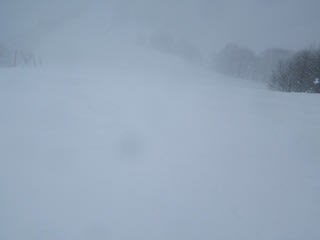 35th day for this ski season, 21 days for powder, 9 days for backcountry, telemark for 6 days
HappoOne 7:30-14:00
Gear:
BanYa
M1102+GARMONT RADIUM
It snowed since last night. Too much snow may cause a problem, such as close at Cortina #4 chair lift.
We estimated that the Cortina #4 would not open today, and woke up at 5:30am to choose either of Charmant or HappoOne.
Charmant seemed good, but Happo also seemed nice. Then we chose Happo.
The snow was fewer at the village, but it should be ok at mountain side.
Strong winds were forecasted. We wondered how they were.
At HappoOne there were fewer junkies. Looks like all went to Cortina.
Awaiting for Alpen chairlift starting.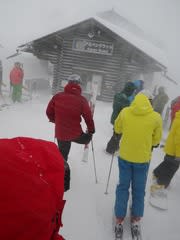 But it was closed due to the strong wind.
We used gondola lift for Central and Panorama.
We expected the Skyline lift would start, and moved to Sakka.
A quad at Sakka was also closed due to some machine troubles.
Then we went back to the gondola lift. We got an announcement on the way, that the Alpen quad became operational.
We were too late at Usagi and Tanuki. They were already gone.
We skied straight down to Kurobishi and Skyline, which was nice.
The Skyline lift was still closed, and we did several runs at Kita-one quad.
Finally Skyline chairlift started.
The main course was already finished, but we enjoyed the other area.
On the way to Cafeteria Kurobishi, the lift often stopped due to the strong winds.
We were just close! 1m to the unload point!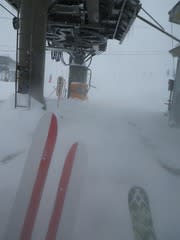 It was very cold on the chair, with the strong winds.
Lunch at the cafeteria Kurobishi.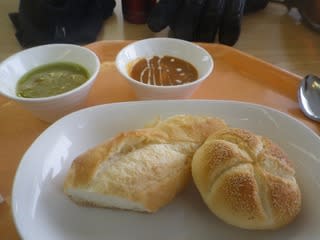 The lift trouble prevented the staff to come. They could not cook steamed rice, and the curry combo was served with bread, instead of rice.
During lunch all upper lifts were closed.
Now the time to end.
Some of tracks were covered with the snow by the winds.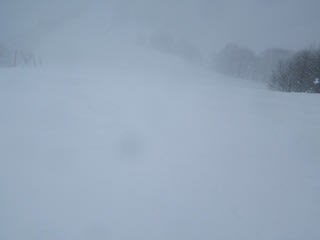 We could enjoyed the last run.
It was good to enjoy in such a long time, as we usually have to end at Happo.
Last week my goggle was broken and I bought a new one.
SWANS SWANS HELI-PDTBS-N
The fun was working very good at the first time but stopped.
That seemed because I was using a rechargeable battery, which has less power.
I probably have to learn more how to use it.
Also all cars look gun metallic. Very weird.
Dinner at Miyama, barbecue.