Ski day 32 at HappoOne
No benefit and full of harmful, southern low pressure weather.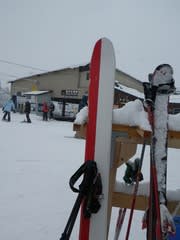 32nd day for this ski season, 18 days for powder, 9 days for backcountry, telemark for 6 days
HappoOne 13:50-15:00
Gear:
BanYa
M1102+GARMONT RADIUM
Today most of Japan encountered a big winter storm and impacted on transportation.
Even Tokyo had snow fall.
Such winter storm is brought by southern low pressure, which does not bring the snow to Hakuba.
I knew the mechanism but I expected a little, that Hakuba would have some snow fall.
In fact the snow was few in the morning.
I worked at home in the morning and went skiing in the afternoon. As the last day of holidays, the skiers would go home, and the terrains would be covered with the snow again.
Skyline had many tracks, not covered with snow yet.
The southern low pressure did not bring much snow to Hakuba, as we knew.
The place I know fewer skiers come.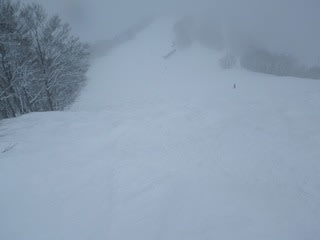 There were also many tracks.
Usagi was also annoying.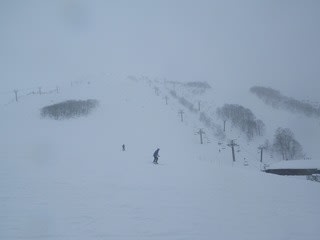 Then I finished very soon.
I got an information the highways were closed due to the heavy snow.
I decided to spend in Hakuba to wait for the reopen.
Coffee and sweets at my favorite cafe.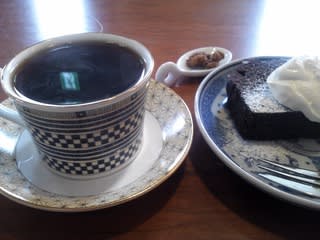 I was optimistic that the highways should open at night, but they were still closed at the time I had to leave.
My options are to wait for reopen and go home in very early morning, or to leave my car and take a bullet train in the morning.
Then I left my car at Nagano station and took a bullet train.
The train company provides a good deal for a bullet train passenger to park a car.
It costs more than I drive home, but no way home right now.
Good thing is that I can drink on the way home.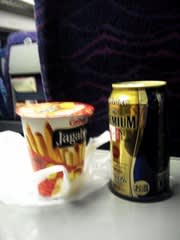 The trip was very smooth, and I could be at home earlier than usual.
I found a highway was finally reopen when I was at home.
It would take much more time to drive on local roads, or drive on the highway very slowly just after reopened.
I believe my decision was the best.
I hate the southern low pressure. It impacts on transportation but does not bring snow to Hakuba. It could bring snow to southern Nagano, but the snow is wet and heavy, which is not powder snow. Higher place should have powder snow, but there is no ski resorts in higher place in southern Nagano.
In winter, the weather should be the winter type.