Ski day 29 at Cortina
Finally, I got powder.
29th day for this ski season, 16 days for powder, 7 days for backcountry, telemark for 6 days
Cortina 10:30-12:30
Gear:
BanYa
M1102+GARMONT RADIUM
I reviewed the web site yesterday, and found the forecast of 4-50cm snow fall in Charmant Hiuchi.
In Hakuba a few snow fall.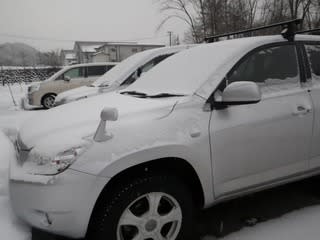 The road to Charmant was fully snowy.
Arrived at Charmant, just before the lift operation time, but..
It was announced that the quad lift would be closed today due to too much snow.
Well, it's not a surprise. I knew it.
Too much snow like this.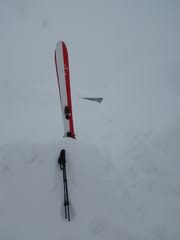 We should expect the lift will open tomorrow.
Then I came back to Hakuba, and tried Hakuba Cortina.
I got an information about 40cm snow fall in Cortina, but I did not think that much, while I was driving around there on the way to Charmant.
It's already 10:30am.
I met my mountain guide. He was about to finish already.
Yes, it looked finished already.
The areas many people go were finished, but..
Some areas have no track.
Although hitting some bottoms, generally it was good.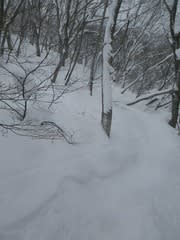 Hieda was of course finished.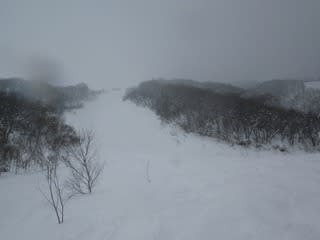 I enjoyed pretty much, and the rest was in the bush.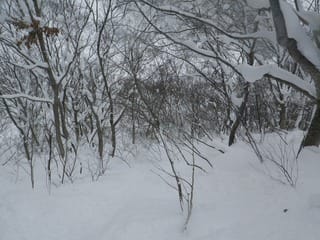 Although I started very late, I could enjoy the powder.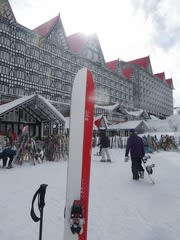 Still I wish more snow. There are still bush and the terrains are not fully covered.
Today the ones that I was on the chairlift together were foreigners only. Two Australians, one German, one Russian and NO JAPANESE. Where am I?!