Ski day 24 at Alta BC, USA - day 11
'Urahiyo' again.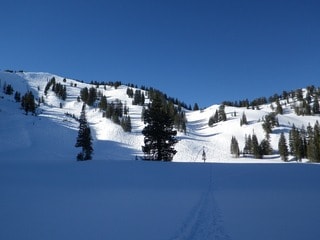 24th day for this ski season, 15 days for powder, 7 days for backcountry, telemark for 4 days
Alta BC 9:55-14:40
Gear:
BanYa
M1102+GARMONT RADIUM
Continued from
Ski day 23 at Deer Valley, USA - day 10
We hiked up from Alta.
The snow condition became worse. We worried about the way back.
We came to the saddle again.
The north face seemed finished.
We kept walking to see the good place to ski down.
My friend was seeking the slope without tracks.
We found a few good lines.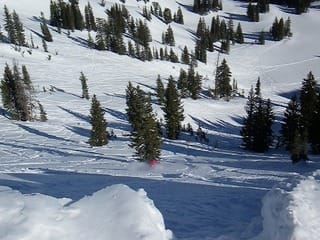 It's been 8 days already, but the powder snow still existed.
Today it was warm and the snow was sticky.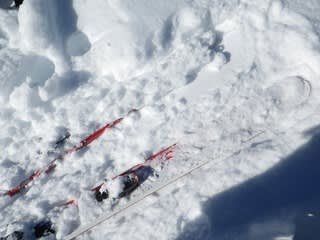 The snow at the bottom was still good.
We hiked up to the north ridge, where we came two days ago.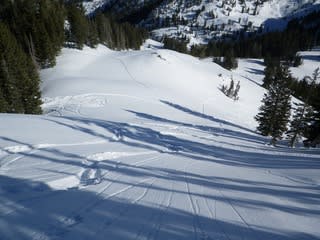 The powder was still there.
Lunch at the bottom.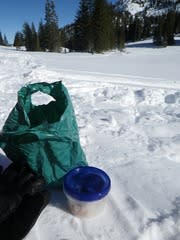 We hiked to the same place again.
The last powder run.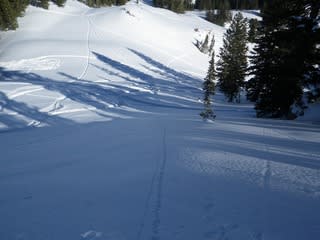 We enjoyed the powder here.
Thanks for the two days' powder runs here.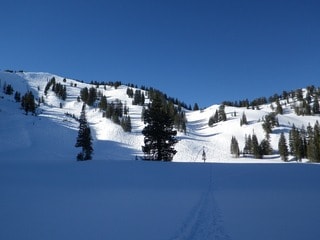 We miss this place.
The way back.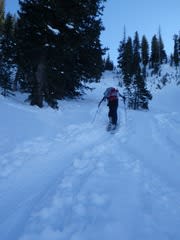 We came back to the saddle.
The dynamic view of Alta Ski Resort.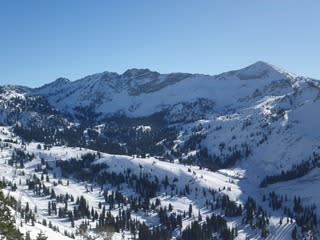 Eventually we did not ski in Alta Ski Report.
On the way back the condition was terrible.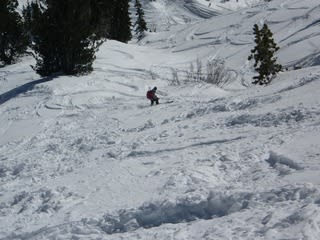 Heavy and wet. It's lucky if we could turn.
Bye to Wasatch mountains.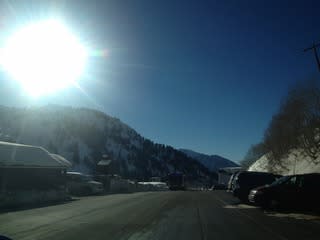 Very unique scene.
The valley was filled with the heavy cold air, and the warm air was above the valley.
There was a clear layer between them.
We miss this view.
Diner at Sizzler.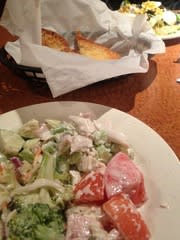 In Japan there are Sizzlers, too, but the system was different.
Continued to
USA - day 12