Ski day 23 at Deer Valley, USA - day 10
Resort skiing with wide view.
23rd day for this ski season, 14 days for powder, 6 days for backcountry, telemark for 4 days
Deer Valley 9:45-15:30
Gear:
BanYa
M1102+GARMONT RADIUM
Continued from
Ski day 22 at Alta BC, USA - day 9
Today we went to Deer Valley, for my wife's request.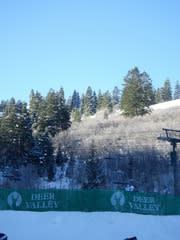 Very gorgeous ski resort. In the resort there are many villas and luxury hotels.
It's sunny, but very cold with traditional cooling.
The outside temperature was 1F, or -17 Celsius.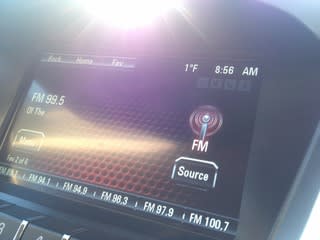 Today we skied all the families together.
Very wide view to see far.
A gorgeous hotel.
Lunch at the other place.
A panorama photo.

In the afternoon, the slopes got icy.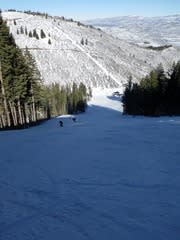 My wife retired earlier. I took her to the base and came up again to the other side.
This side was also beautiful.
Nice runs. We enjoyed very much.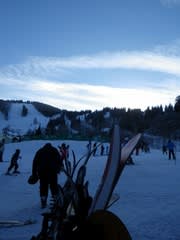 We went to a different Sushi restaurant for diner.
The Happy Sumo Restaurant and Sushi Bar
153 South Rio Grande Street
+1-801-456-7866
Norimaki rolls are fried. Very different idea for a Japanese, but tasty.
Continued to
Ski day 24 at Alta BC, USA - day 11