Ski day 22 at Alta BC, USA - day 9
Today we got powder again.
22nd day for this ski season, 14 days for powder, 6 days for backcountry, telemark for 4 days
Alta BC 9:55-15:15
Gear:
BanYa
M1102+GARMONT RADIUM
Continued from
Ski day 21 at Brighton, USA - day 8
No more powder in ski resorts, but there is still powder snow in back country area.
We go to the same area as we did two days ago.
Hiking from Alta ski resort.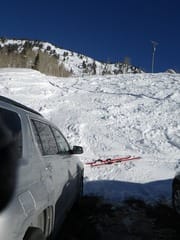 We came here, Davenport Hills, again.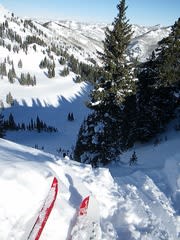 We say,
'Urahiyo' as the similar terrain in Hakuba
, Nagano.
Today it was warm to hike. The condition of the south face should be worse.
We went down on the north face of Davenport.
Still powder snow!!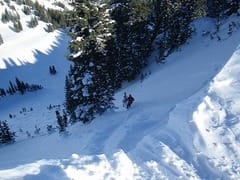 Just like as 'Urahiyo'.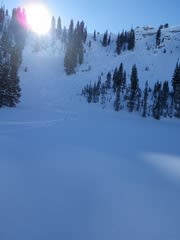 Then we hiked up to the north ridge.
There was a flag, probably for heli-skiing.
A ridge, looks like Mt. Shakushi in Hakuba.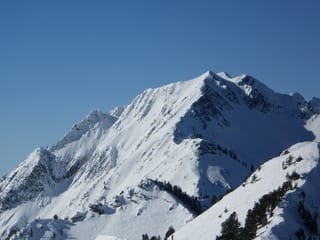 We went down on the north face, but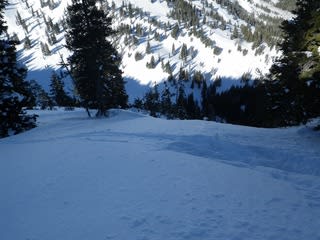 sooner we reached to a cliff.
We followed the trails of heli-skiing and reached a shoot.
The snow was not good but the lower was still acceptable.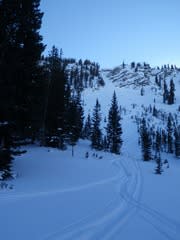 It's been already 6th days since it snowed. It is unbelievable that the powder snow has still been kept.
It's lunch time but it is very cold here.
We put climbing skins and hiked up to a sunny place.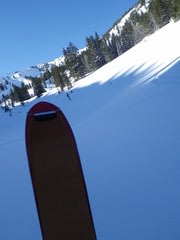 Muffins for lunch, we brought from the hotel.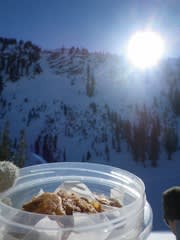 After lunch we were getting back to Alta.
We worried about the cliff to hike up, but there was the other trail.
We found the other good terrain, and we skied down on the north face again.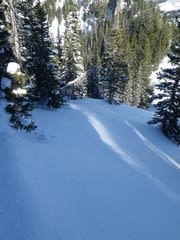 Powder!
The slope was not so steep but we enjoyed the light fine snow.
We came back to Davenport Hills.
The south face was in the sun light and the surface became crusty.
There were some good snow, but mostly crusty.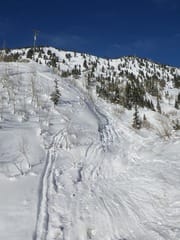 We enjoyed back country skiing.
I could not find my passport in the morning, and was looking for it in the suites when we came back.
Then I called the places I visited yesterday, and finally found.
Hmmm, I recently lose my memories often. Is is about the age!???
An American diner.
California Pizza Kitchen
The Gateway 156 South 400 West Salt Lake City, UT 84101
+1-801-456-0075
Continued to
Ski day 23 at Deer Valley, USA - day 10