Ski day 21 at Brighton, USA - day 8
We got it!!
21st day for this ski season, 13 days for powder, 5 days for backcountry, telemark for 4 days
Brighton 10:05-15:40
Gear:
BanYa
M1102+GARMONT RADIUM
Continued from
Ski day 20 at Snowbird and 'Urahiyo', USA - day 7
Happy new year! Year 2013 has just come in Salt Lake City.
We went to Brighton again.
The freeway was very vacant on the New Years Day.
Brighton.
We did the first run all together.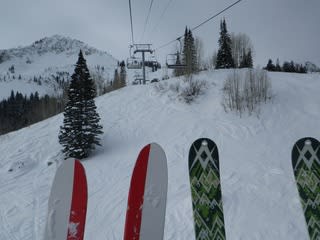 Then two of us went to the backcountry area.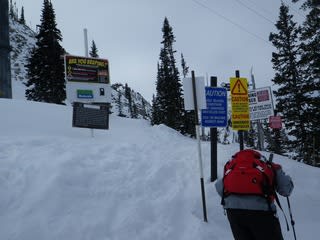 We walked up to the back bowl.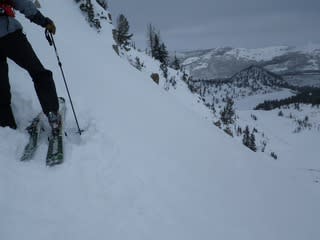 It was a little flat light, but the slope was very smooth without tracks.
Here we go now.
Nice!
We got the hike trail, then we went riding again.
The restaurant would be busy if we would go down, then we keep doing here.
Took lunch with small snacks. The blue sky came.
We enjoyed the dynamic view.
The third run.
Eventually we did four runs here.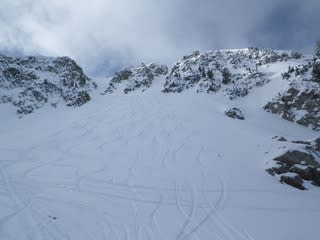 Looks like a heli-skiing party.
Thanks for the powder!
On the way back we still got small powder terrains.
After walking through the traverse,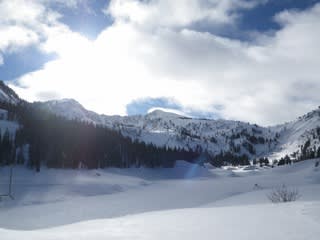 We came back to the resort.
We saw our family and skied together again.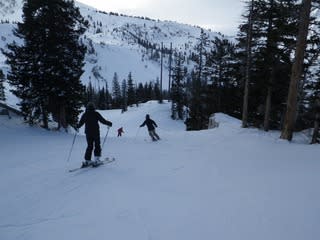 Pretty much runs in the resort and the backcountry. Nice day.
Chinese diner
P.F.Chang's
174 West 300 South Salt Lake City, UT 84101
+1-801-539-0500
Continued to
Ski day 22 at Alta BC, USA - day 9