Ski day 5 at HappoOne
The snow in the village.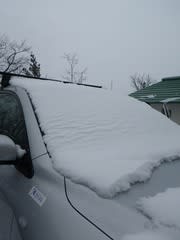 5th day for this ski season, 3 days for powder, 3 days for backcountry, telemark for 1 days
HappoOne 13:00-15:00
Gear: Pocket Rocket(Telemark)+GARMONT ENER-G
The heavy snow was expected in this afternoon. Go and see how much it is, and dreaming the powder snow tomorrow!
On the gondola lift. The snow was not so much.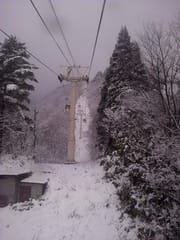 At Usagi. No visibility.
A few rides in Panorama course, as the first telemark skiing in this season.
Grat course.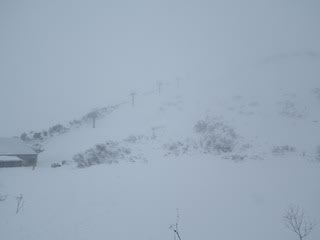 Kurobishi.
I was there by bicycle a month and half ago
. The view is much different.
The course between Usagi and Tanuki had good powder snow, though.
Looking down the white town with
A special coffee with cheese cake at Coffee Senjyu.