Ski day 18 at Canyons, USA - day 5
Today we went to Canyons.
18th day for this ski season, 11 days for powder, 3 days for backcountry, telemark for 4 days
Canyons 9:00-15:30
Gear: Pocket Rocket(Telemark)+GARMONT ENER-G
Continued from
Ski day 17 at Snowbasin, USA - day 4
Canyons, we have never been there.
We heard it has nice views.
Indeed...
There are many course varieties.
Nice terrain.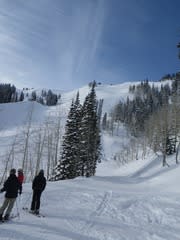 The trails are for Helicopter tour, but it looks easy to hike.
There are gorgeous lodges in the resort.
The lodges are accessible by car, and ski/snowboards.
The price is around $10 millions, or $3,000 per day.
Additional powder.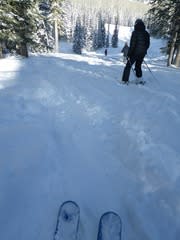 We traveled almost all courses.
This is the other end of the resort.
There is a hood quad lift. The hood is yellow.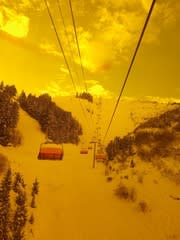 Then the view is yellow.
We skied very much today.
Diner at our favorite Italian restaurant.
Biaggi's
194 South 400 West Salt Lake City, UT 84101
+1-801-596-7222
Continued to
Ski day 19 at Brighton, USA - day 6