Ski day 17 at Snowbasin, USA - day 4
Get up early and go skiing.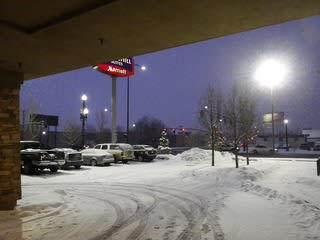 17th day for this ski season, 11 days for powder, 3 days for backcountry, telemark for 3 days
Snowbasin 9:00-15:45
Gear:
BanYa
M1102+GARMONT RADIUM
Continued from
Ski day 16 at Snowbird, USA - day 3
Today we could not expect much powder snow.
We went to Snowbasin with a longer drive.
It was snowing in the morning.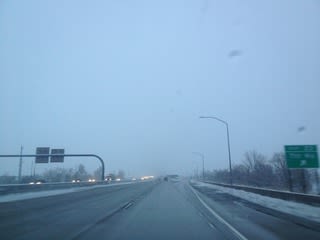 The weather was getting better as soon as we approached to the ski resort.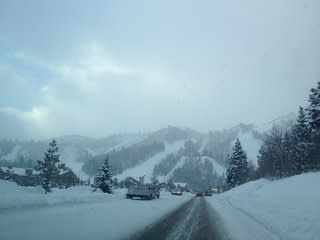 The upper site was not clear,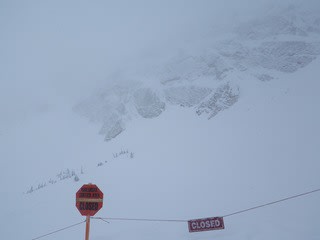 but the sun came out.
Today we skied all together.
Snowbasin has few capacity for lunch.
We went to the restaurant at the base area at 11am, to avoid the rush time, but the restaurant was already full. Some seating were apparently non-skiers or snowboarders. We could not find our slot and had to take a lift to the restaurant on the peak.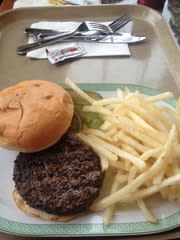 Burger for lunch. Too much fries to finish.
After lunch we saw the blue sky.
We looked for the powder remaining.
There were still no tracks. It was short, though.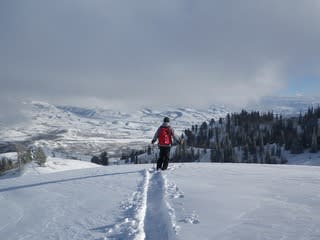 We went into bush where the snow still remained.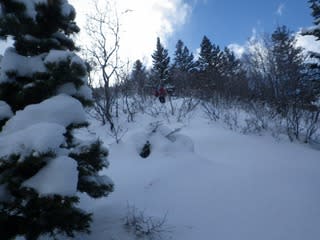 At the end we had to walk through thick bushes.
Today I got many troubles.
I tied a strap very lose and my wife lost the lift ticket.
She had a tag and the ticket was reissued, but the tag was occasionally switched with mine.
Therefore my ticket became invalid and I also had to have my ticket reissued.
Also I did not feel very well with my stomach.
We lost our time.
In the afternoon the mountain goes in shadow and it becomes very cold.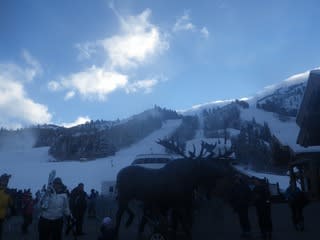 On the way back we could see the Great Salt Lake.
A cargo train.
It was surprising to me that all cargo had double containers.
Japanese-American sushi roll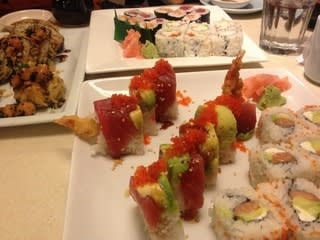 Kyoto
1080 E 1300 Salt Lake City, UT 84105
+1 801-487-3525
Continued to
Ski day 18 at Canyons, USA - day 5