Ski day 16 at Snowbird, USA - day 3
The real powder day.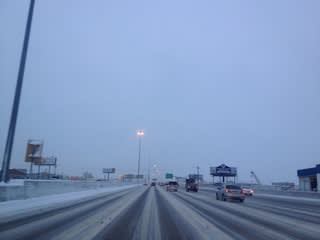 16th day for this ski season, 10 days for powder, 3 days for backcountry, telemark for 3 days
Snowbird 9:50-14:20
Gear:
BanYa
M1102+GARMONT RADIUM
Continued from
Ski day 15 at Snowbird, USA - day 2
Today the powder day was expected. The update in the morning announced 14 inches of snow falls in last 12 hours. The powder should be promised.
The freeway to the ski resort was also snowy in the first photo.
However the road to the resort was closed due to the snow, and we had to wait for a while.
After 1 hour of slow traffic, we finally arrived at the resort. It was already 10mins to 10am.
Today we came to Snowbird again.
We got some powder days in Utah, and we believe Snowbird is the best.
The one hour traffic loss was a shame. The main courses were almost finished.
We followed the course review yesterday, and could find some powder courses.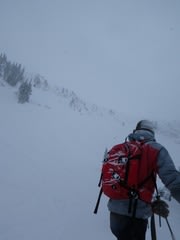 This course was nice. All powder from the ridge to the bottom.
Burger for lunch.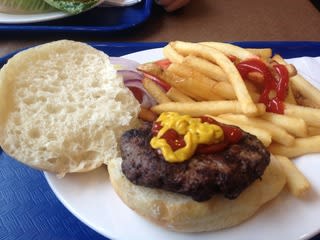 but we should not have taken lunch this time.
During our lunch the back bowl was open.
After lunch we took the tram.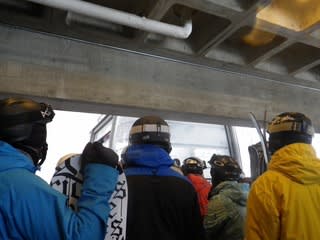 The powder in the back bowl was done.
There were many powder junkies today, and the powder was gone so quickly.
We were still seeking the powder, but almost gone.
I saw many junkies were seeking the powder, too, just like zombie.
It's a little early to end.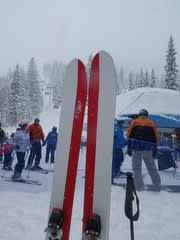 Korean food for diner.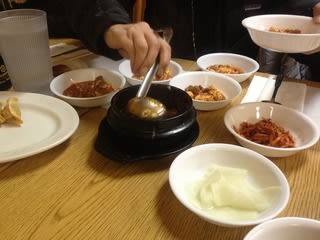 Korea House
+1-801-487-3900
1465 South State St.
Continued to
Ski day 17 at Snowbasin, USA - day 4