Ski day 11 at HappoOne
After the rain, the terrains became icy and hard.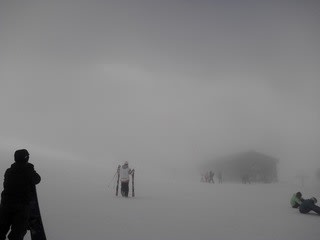 11th day for this ski season, 7 days for powder, 3 days for backcountry, telemark for 3 days
HappoOne 9:00-13:30
Gear: Pocket Rocket(Telemark)+GARMONT ENER-G
Today we went skiing with families.
We did very much despite of the worse condition.
The upper sites were foggy, due to the warm temperature.
A clear moment.
I did not bring my camera but just the mobile phone. It was not convenient to take shots quickly.