Ski day 4 at Tateyama(day 3)
Beautiful dawn.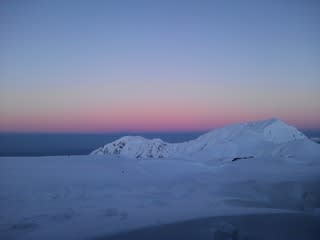 4th day for this ski season, 3 days for powder, 3 days for backcountry, telemark for 0 days
Tateyama 7:05-13:55
Gear: Teneighty GUN+GARMONT RADIUM
Continued from
Ski day 3 at Tateyama(day 2)
As
BanYa tour
day3. Today it was sunny at dawn, and
the mountain is lightened beautifully.
Climbing to the Sun(?)
From the ridge, we could see Mt.Hakuba.
Now we drop here.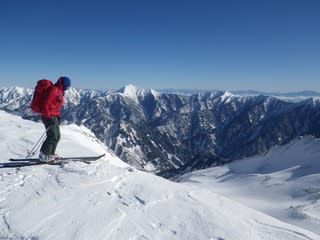 It was the first time to come here, Hakuba47.
Nice terrain.
We climbed back to the ridge.
Then we skiied down.
This side was also authentic, as well.
This was supposed to be the last run, but there were still good slopes.
We did a small climb and skied down.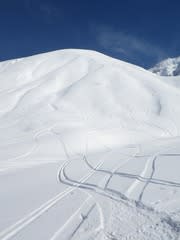 Good!
We went back to Murodo-Sanso hut to bring our stuff back.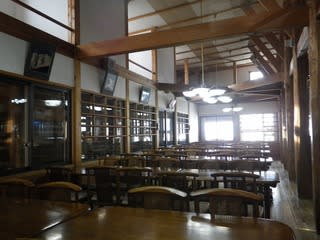 The hut became quiet after the busy time of national holidays.
We enjoyed very much for three days.
Thanks to Tateyama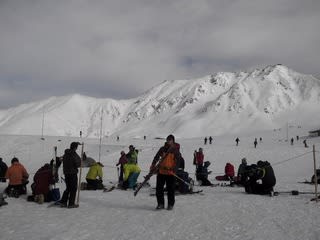 I love Tateyama, as always usual.
The skiing season has just begun, but Tateyama area will be closed soon.
We look forward to seeing Tateyama, in next spring.