Ski day 3 at Tateyama(day 2)
Full of powder snow in Tateyama.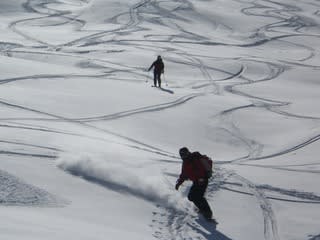 3rd day for this ski season, 2 days for powder, 2 days for backcountry, telemark for 0 days
Tateyama 7:45-15:15
Gear: Teneighty GUN+GARMONT RADIU
Continued from
Ski day 2 at Tateyama(day 1)
.
The second day at
BanYa tour
.
It was cloudy in the morning, but it was forecasted to be sunny.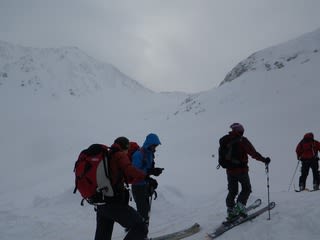 Climb up for nice snow.
Mt. Tsurugi came into our sight.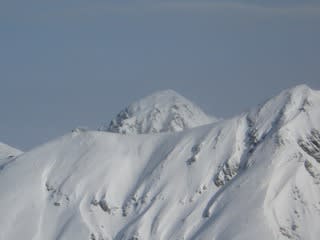 We planned to climb more, but my climbing skin was removed and covered by the snow.
It would not be easily recovered.
We skied down in the middle to warm my climbing skin.
Sorry, folks.
But the snow was better in the lower level.
We should ski there for a while.
Climbed up to the middle.
This terrain was also good, although some trails were there already.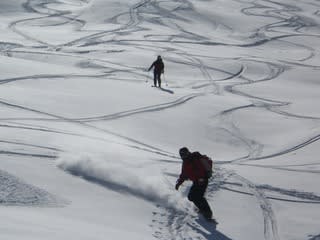 Climb up again.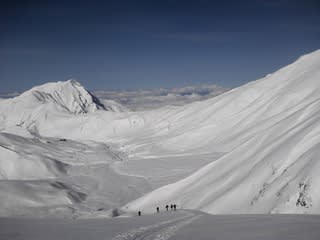 The powder snow remained in the lower area. Now we climb up high.
We reached to the ridge, but it became fogy.
The snow was good, though.
The yellow dust made some contrast and prevented from flat light.
The weather was not good and we ended early, but we did enough today.
A daylight party at the hut with Beaujolaisnouveau.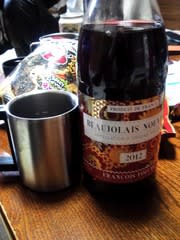 Continue to
Ski day 4 at Tateyama(day 3)