Ski day 2 at Tateyama(day 1)
My season should start at Tateyama.
2nd day for this ski season, 1 day for powder, 1 day for backcountry, telemark for 0 days
Tateyama 14:30-16:00
Gear: Teneighty GUN+GARMONT RADIUM
I came back from Singapore and directly went to Hakuba the night before the tour.
Ougizawa, an entrance to Tateyama.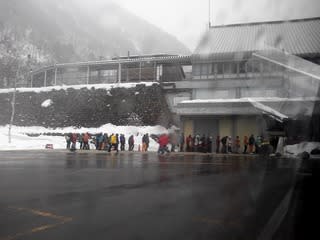 A long cue for ticketing due to national holidays.
Today it would not be good weather and no reason to hurry.
Walking on snowy road made me excited, though.
The weather was not good, but the snow was enough.
Murodo sanso hut.
Last year we could not stay here, as the season was too late to stay.
Nice to come back in two years.
Stayed in the hut for a while, due to the bad weather.
Lunch at the hut.
After lunch we went out for a short trip.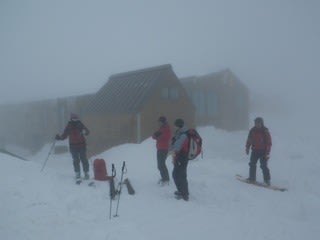 But my climbing skins did not work very well.
I could not climb and stayed in the hut for a few hours.
The skins became better, and I joined the party.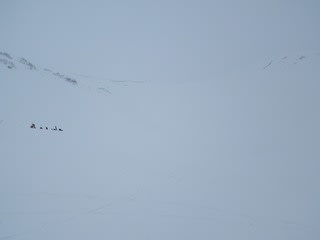 The visibility was not good but the snow condition was good.
We enjoyed the ride.
Continue to
Ski day 3 at Tateyama(day 2)