Kyoto -day 3
Continued from
Kyoto -day 2
.
We finished the locations yesterday that we wanted to visit.
Also it started raining. We just walked around the hotel and bought souveniers.
Japanese traditional cakes and green tea at Kagizen.
We decided to go to
Koudaiji
temple, just around there.
Nene, an official wife of Toyotomi Hideyoshi, a famous fudal load in 16th century is baried here.
She loved this narrow path in her older age.
We walked through to the temple.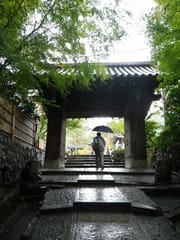 The temple is very large and we took longer time to look around.
The colored leaves were beautiful.
We walked through the path again to the parking lot.
On the way we found a good Kyoto-traditional restaurant.
Tempura bowl in Kyoto style.
The rain got heavier. Now the time to go home.
On the way home there were some traffic, but we could come home for late diner.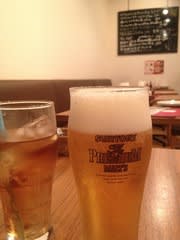 At a pizzeria nearby my home.
A short trip to Ise and Kyoto for just three days, but the trip was very good enough.