Kyoto -day 2
Continued from Ise Jingu and Kyoto -day 1
.
The first place to visit today was Tofukuji temple.
The leaves are colored.
We looked around the Hojo-Hasso garden.
Check patterns of moss and stones.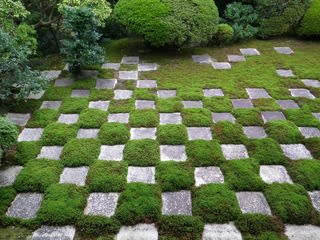 Nicely colored leaves.
Nice view from Tsutenkyo bridge.
We took many pictures. There were so such many places to take pictures.
After Tofukuji we went to Fushimi-Inari shrine.
This is famous for Senbon-Torii, or thousands Torii gates.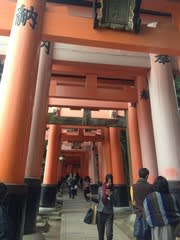 We tried to take a pictures with no one.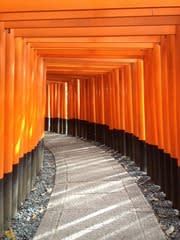 This was the only few moment.
At the photo points there were many people waiting for the chance.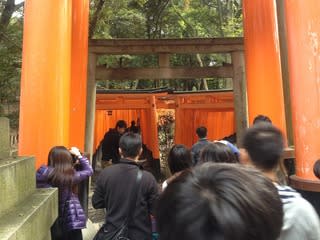 For lunch we went to Hanbe-fu.
We had to book two o'clock slot.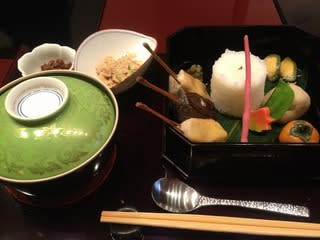 All dishes are made of Fua, or breadlike food made of wheat gluten but the rice in the middle.
Very tasty.
After lunch we walked along Kamo-river,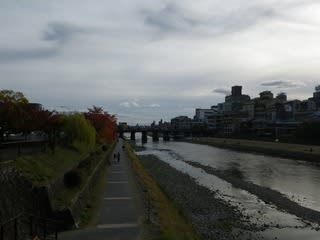 And bought a few Japanese traditional cakes.
Then we went to NijoJo castle, until the next appointment.
It was already closed, but we took pictures, too.
After it we attended to a Taiwanese tea celemony.
Very relaxing and heart-warming ceremony.
The last place we went today was Kiyomizu-dera temple. They have a light-up service in this season.
Many people were walking up to the temple.
Nice lighting.
Colored leaves have nice contrast.
Night view of Kyoto city.
We enjoyed the nice view.
Continue to
Kyoto -day 3