Trekking-Day 9-Korenge(13.1km)
Finally, a sunny day comes!
Day 9 Korenge 7:36-13:56
Distance today 13.1km, climb 1,068m, duration 5:50, avg speed 2.3km/h, burned 1,251kcal
Today's route
The third day of national holidays. Finally a sunny day comes!
Now I go and see colored leaves.
It was said that the colored leaves are beautiful at Tsugaike Nature Park. Now I go and see there today. Further more, I want to see Hakuba-Oike (lake) from the ridge. Perhaps today's goal is Mt. Korenge, where I have been
two month ago
.
The other option was to go further to Mt. Hakuba, as
I went a few weeks ago
, but it seemed too much for me as I go alone this time.
Gondola lift. I expected a long cue at the window, but it wasn't.
Probably the most of huts are already closed.
The sea of clouds.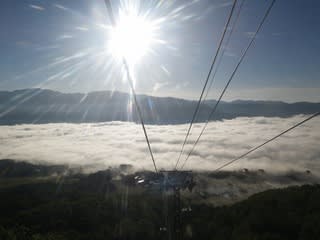 Changing to the ropeway, I arrived at Tsugaike Nature Park.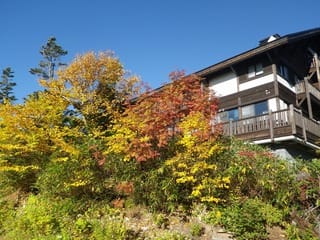 The leaves are already colored.
The road is frosted.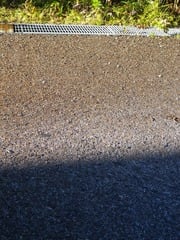 The trays for boots washers were also iced.
I worried about the rocks on the way to Mt. Hakuba-Norikura, a steep climb. If it would be frosted, it would be very slippery and dangerous .
Started at 7:36.
Arrived at Tenguppara, at 8:20.
The trails so far were very slippery on frost. It took longer than the last time as I was carefully to walk.
The trails were iced.
I was worrying about the frosted rocks, but started climbing to Mt. Hakuba-Norikura.
Beautiful view of the sea of clouds.
Arrived at Mt. Hakuba-Norikura at 9:12. It took 1 hour and half.
It seemed late because of careful walking.
Hakuba-Oike (lake).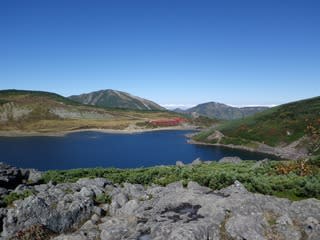 9:36 Arrived at the edge of the lake.
Nice blue water.
The hut at the lake was closed yesterday.
Now I headed to the peak.
Looked back to the late.
I wanted to see this view again.
Here is above the forest limit. The colored leaves are few.
From the ridge I could see the colored leaves.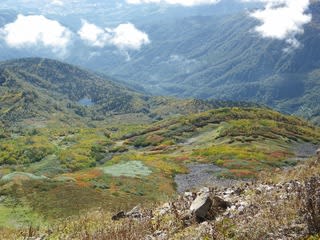 Arrived at the peak of Funakoshi, at 10:11.
I took a short break.
The trails at the Nature Park were seen below.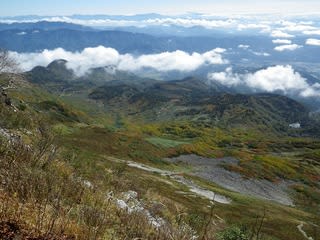 If I would ski, I could go down straight to the Park, but I have to walk all the way to the lake.
I was thinking to return here, but I decided to go further.
Mt. Shakushi and Mt. Hakuba.
Mt. Tsurugi was also seen behind Mt. Hakuba.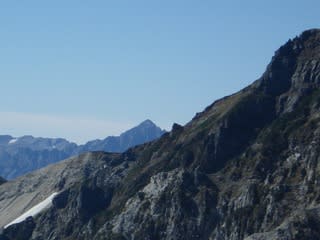 Mt. Korenge at 10:49.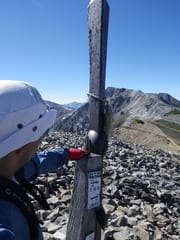 3 hours 13 mins so far.
The same time as the last time. I thought I was late, but I speed up.
I wish I would go further, but I bought a round ticket and there is no transportation at the base of Mt. Hakuba.
Now I go back here.
Mt. Hakuba-Norikura was a volcano. The shape and the lake tells you it.
It was a clear view and I could see Kurobe city far away.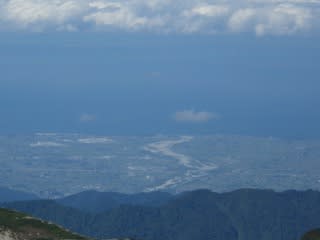 I have to go back all the way on this trail.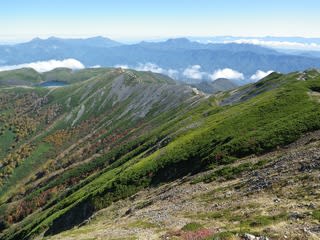 I still saw ice needles. It was almost at noon.
Arrived at Hakuba-Oike again, at 11:55.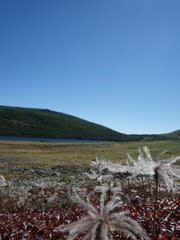 I took a short break.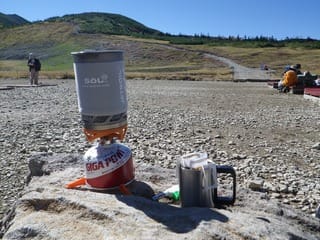 I brewed a cup of coffee.
12:44 at Mt. Hakuba-Norikura.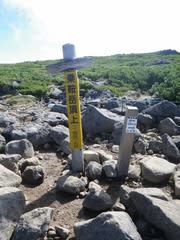 I attempted to walk quickly, but I couldn't.
This nice view,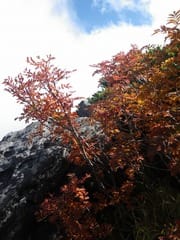 And this,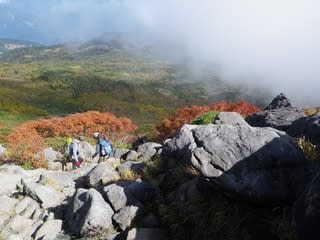 And this stopped me to take pictures.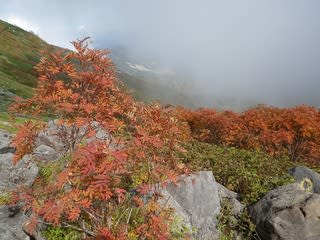 Arrived at Tenguppara at 13:19.
Looked back Mt. Hakuba-Norikura.
This will be the last time to see in this season. The more frost will be too difficult for me to climb.
Tenguppara swamp.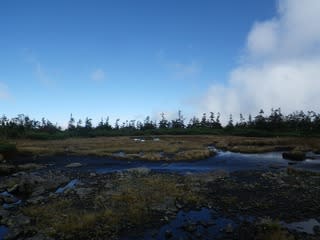 The next time I will come here will be the ski season, probably 2-3 months later.
Abies have blue cones. They have many this year.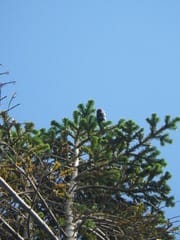 Lots of trees have colored leaves around the Nature Park.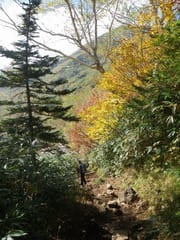 It was a really good day today.
It was worth to walk all the way, and also to wait for two days.
In the late afternoon, I looked up the mountains I walked today.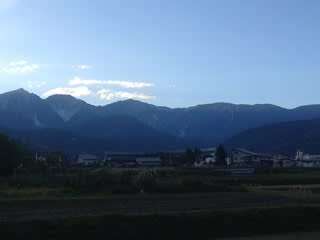 I walked almost the right half of the ridge of this picture. Nice trekking.