MTB-Day 2-Minekata(12.1/102.4km)
I was attempting a short ride, but it was really tough.
Day 2, 10days for MTB cycling, total distance 102.4km, total climb 3,408m
Minekata 12:19-14:36
Distance today 12.1km, climb 528m, duration 1:34, avg speed 7.7km/h, burned 489kcal
Gear: Specialized Rockhopper Pro MTB
The weather did not look good in the morning.
I woke up late, and realized the weather would become worse.
I had a short ride on MTB before it got raining.
The mountains were covered by thick clouds.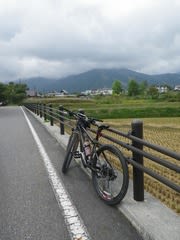 I headed to Minekata, along R406.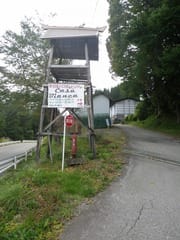 The place I was heading was an Italian restaurant at Minekata ski resort.
The load was rough. It should be tough for a road bike.
Hand-made pasta was very nice.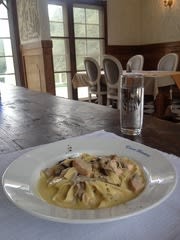 Too fashionable for MTB riding, though.
Keep going after lunch.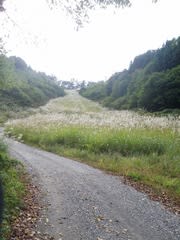 Beautiful bush of silver grasses.
The view was not good from the top.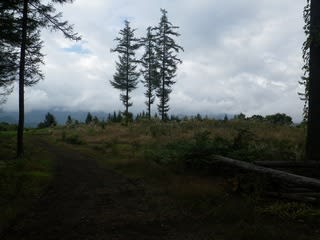 This time I rode another trail that I had never been.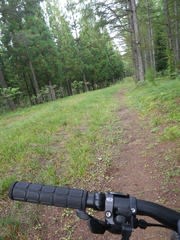 A trail to Hakuba highland ski resort.
The ride was very nice, but..
The trail was very steep and almost climbing.
Finally I got to the top of Highland ski resort.
Who would complete this trail on the bike!?
I don't know how to descend. Full of sliver grass bush.
sooner, I dived into the bush.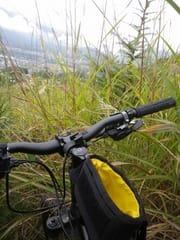 The bush was good stopper, though.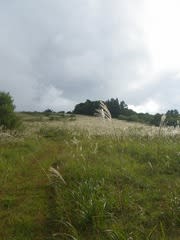 I could not imagine how I got here.
Nice trail from here. It was fun.
It was a short ride for only 1 hour and half, but it was the most adventurous activity for last months.