Cycling-Day 20-Omachi(65.7km)
A short ride in Azumino, Nagano prefecture.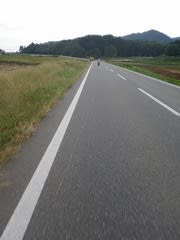 Day 20, 113days for cycling, total distance 7,966.5km, total climb 109,973m
Omachi 11:38-16:06
Distance today 65.7km, climb 1,241m, duration 3:3, avg speed 21.5km/h, burned 1,399kcal
Gear: GIANT DEFY COMPOSITE SE
Today's route
A colored leaves season. I wanted to go trekking today, but the weather did not look good.
I slept again.
I woke up at 10:30 and was thinking about the activity today.
I went to a ride.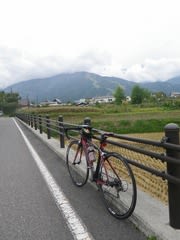 The lunch time is approaching. I want buckwheat noodle today.
Renge-Ohashi bridge. Usually it took 1 hour a half to here.
Today it took 1 hour.
I enjoyed the smooth ride. I reached 50km/h on the flat way.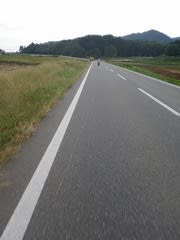 I came to a Japanese buckwheat restaurant, Tsubakuro. 1 hour and 15mins so far.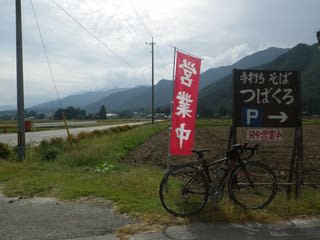 A famous menu, Waraji-soba, or 'Sandal with buckwheat noodle".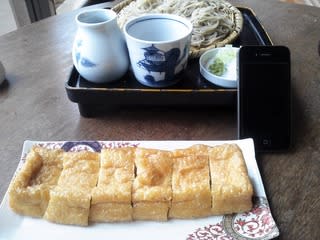 A fried tofu is as large as a sandal, as the name of this menu. Look at the iPhone with the size.
On the way back I saw cosmos flowers.
I did not go straight back, and went up to Miasa.
After lunch I just wanted to drink a cup of nice coffee.
Miasa coffee, a coffee shop in the wood.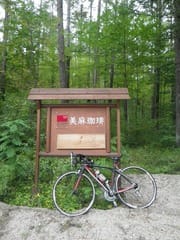 The driveway is rough. I could not ride on and pushed.
Buckwheat field.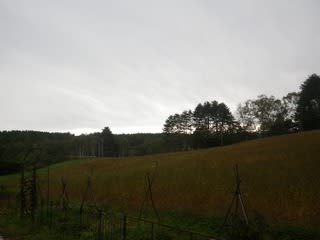 A week or two weeks ago there must have been buckwheat flowers.
A cup of coffee.
On the way back.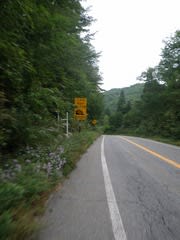 Nice descent.
The last slope to go.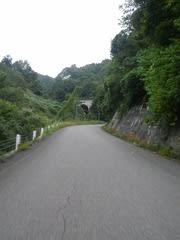 I took the tunnel last time, when I
came to Hakuba all the way from Tokyo
.
This time I climb up the slope.
A bus stop on the top.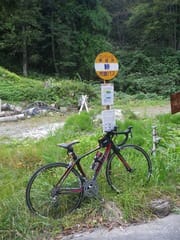 I like this name. Just one letter "峠" (a pass).
Nice view of Hakuba summits.
A short ride, but I enjoyed.