Cycling-Day 22-Togakushi&Zenkoji Temple(108.3km)
A ride to Togakushi and Zengoji temple with colored leaves.
Day 22, 115days for cycling, total distance 8,098.7km, total climb 113,521m
Togakushi&Zenkoji Temple 8:29-9:45
Distance today 108.3km, climb 2,425m, duration 6:24, avg speed 16.9km/h, burned 2,337kcal
Gear: GIANT DEFY COMPOSITE SE
It snowed in Northern Japan Alps mountains. I tried to take nice picture with contrast of snow, color leaves and green fields, but it was too cloudy.
Leaving at 8:30.
The leaves were already colored.
It was also a nice view along R406.
9:15 Shirosawa pass. 45mins so far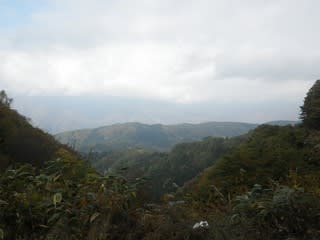 I could not see Hakuba summits.
Although I could not run fast in descending as there was a construction, I ran 30-40km/h in Kinasa village.
9:52 Kinasa shrine.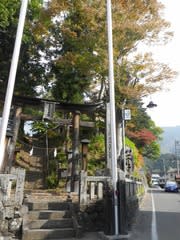 The second ascending.
400m ascent to Shirosawa pass, 400 descent to Kinasa village, then 400m ascent again!!
10:34 Daibo pass
There is an observatory to look around Northern Japan alps and Kinasa village, but I have never seen it before,
but silver grass and nice colored leaves.
10:55 Togakushi.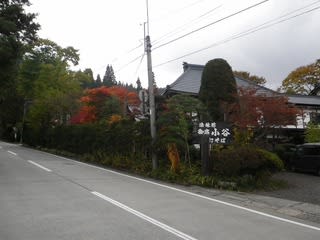 2 hours 25mins so far.
It took 2 hours 47mins
last time
. This time I could make it earlier.
11:07 Togakushi shrine.
This is the end of today's ride.
Visited the shrine.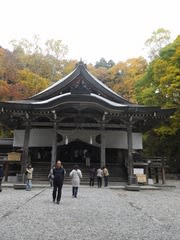 It was scary to walk down with SPD shoes.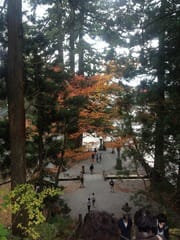 A famous buckwheat restaurant, "Uzuraya".
I have never tried as it always has a long cue.
Today I came by my bicycle and don't have to wait for the parking lot.
I wished I could make it, but...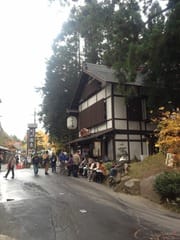 Already a long cue. 3hours to eat. Hmmm.
Another buckwheat restaurant.
A heater was on and I could dry my sweat body.
After lunch I went down to Nagano city.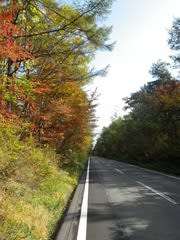 Nice colored leaves.
Very steep slope.
I almost fell down from the front.
I could not imagine who could climb here.
Nice view of Nagano city.
13:00 Zenkoji temple.
This time I did not visit the temple, but just took pictures.
A man came to me and told not to park here.
No I didn't.
13:50 Komatsubara tunnel.
An old house for the governer of Nagano prefecture. 14:50.
I got hunger knock just before Hakuba village.
I ate some snacks. It was really just before Hakuba village.
15:47 A "pass".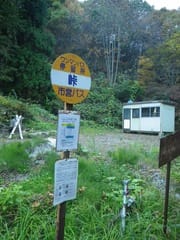 "Pan-no-yama", or a mountain of bread.
I bought bread breakfast.
Diner at Kichonchon, a Japanese pub (Izakaya).