The first day for my ride on MTB this year.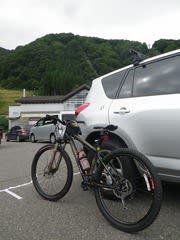 MTB-Day 1-Hakuba47(19.5/90.3km)
Day 1, 9days for MTB cycling, total distance 90.3km, total climb 2,880m
Hakuba47 10:05-12:45 Distance today 19.5km, climb 1,317m, duration 2:53, avg speed 6.8km/h, burned 2,402kcal
Gear: Specialized Rockhopper Pro
Today the weather was not stable in the mountains, then we went riding on MTBs.
We went to Hakuba47, where the nice trails have been built.
I have been here a few years ago. I could almost did well, but I fell down on the bottom at the end.
I hope no injury today.
Getting off the gondola lift,
and we ran the trails around Line AB
The condition was indicated "Wet" but not too muddy.
I was wondering how they load bikes on the chair lift.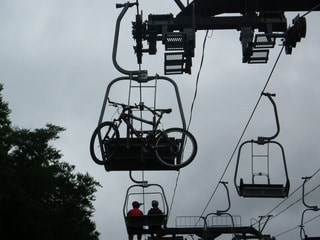 Nice technology.
We saw a Japanese serow.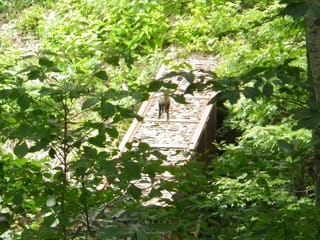 I was afraid of slopes at the beginning as I forgot some technics.
I remembered them and could ride on.
I went to my favorite cafe.
Iced coffee and cheese cake. I don't drink or drip coffee at home. I love this place to have good coffee.