Cycling-Day 18-Tsugaike Natural Park(45.6km)
A ride to Tsugaike Natural Park.
Day 18, 111days for cycling, total distance 7,882.8km, total climb 108,171m
Tsugaike Natural Park 10:31-13:40
Distance today 45.6km, climb 1,888m, duration 2:56, avg speed 15.5km/h, burned 1,118kcal
Gear: GIANT DEFY COMPOSITE SE
Today's route
I came to Hakuba, since a few weeks ago.
Today I attepmted to go hiking, but the weather seemed worse in the afternoon.
Now I chose riding.
Got up late in the morning, and started at 10:31.
Today I go together with my friend Yoshi2.
Near Hakuba-Oike station. At 10:51.
11:06 Tsugaike highland.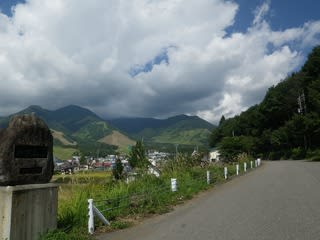 11:22 Gondola middle station. 31mins so far.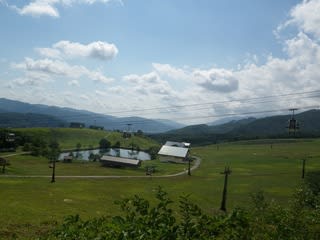 The pace seemed slow, as we chatted while riding, but it was faster than
the last time
.
Silver grasses in the ski area.
The autumn is approaching. Then the winter should be approaching!! :)
12:16 Tsuganomori station of the ropeway. 1 hour and 25mins so far.
The pace still seemd slow, but it was actually 10mins faster than the last time.
12:24 the entrance of the backcountry skiing.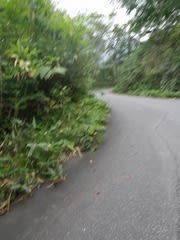 No snow yet.
Arrived at the park at 12:38, duration 1 hour and 47mins. 8mins faster than the last time.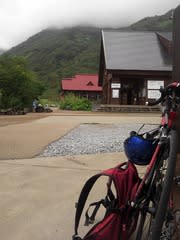 The pace seemed slow to me, that's a good news.
Riding together may keep the same pace and not to be loose.
Now we descend.
My friend ran much faster, and sooner he went out of my sight.
I tried to chase him but I could not hold the break lever.
Short break to lease my hands.
Nice ride today.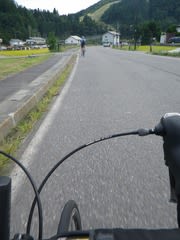 We went to Hotaru, a buckwheat noodle restaurant.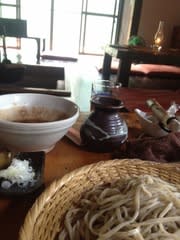 I saw buckwheat flowers today. We shold expect the fresh buckwheat.
Kichonchon, Izakaya, or a Japanese style pub at night.
We had a big party with my powder mates.