Cycling-Day 15-Odawara Castle(165.6km)
I planned to go to Atami, 100km away, but I couldn't due to sickness.
Day 15, 108days for cycling, total distance 7,548.0km, total climb 103,527m
Odawara Castle 5:26-15:38
Distance today 165.6km, climb 1,166m, duration 8:25, avg speed 19.6km/h, burned 3,375kcal
Gear: Eurasia 520
Today's route
I got up early for going far today.
Started at 5:26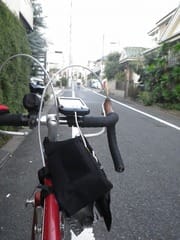 5:49 My gateway to the west, Maruko-bashi bridge.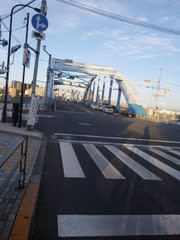 I got the wrong route and got my pace down.
Nearby Enoshima.
Towering thunderclouds. A sign of the end of summer.
8:21 arrived at Enoshima.
Today it took 3 hours.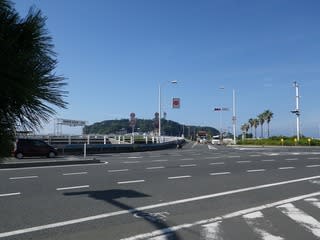 I had a headache on the way and had to slow down.
The weather is good.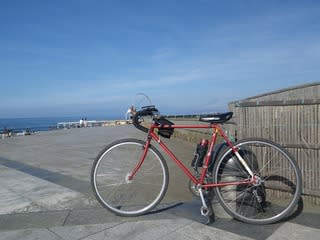 I could see Mt. Fuji.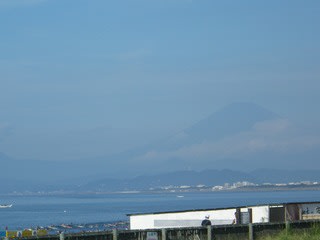 8:58 Crossing Sagami River.
I could see Mt. Fuji again.
The headache got better, and worse on the way.
I tried to run another 10km while the headache was better, but finally I could not run near Odawara.
I decided to return at Odawara Castle (A samurai war castle).
10:13 Odawara castle.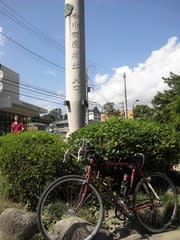 I think I have been here, but I don't remember well.
Main tower.
Now I go home.
On the way back R134 was jammed.
The parking lot of Tsujido Beach had a long long cue. The left lane was completely occupied.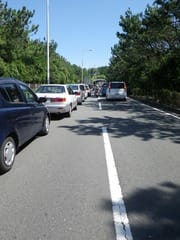 A bicycle is supposed to be on the left side, but I had to run in the middle.
12:17 Enoshima.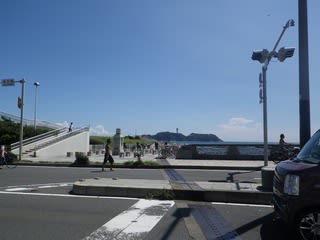 I was still suffering from the headache. Taking my helmet off and massaging helped, but later it came back again. I felt better late afternoon. Probably it was a hyperthermia.
There was a festival in my neighborhood.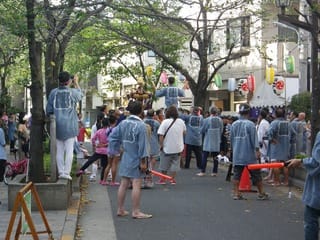 I saw some festivals today.
Arriving home at 16:03
165km in total, although the log was off in the middle.
I wanted to run over 200km today, probably the last chance in this season as the daylight gets shorter.