A short trip to Kamakura
I visited sites of Seven Gods of Happiness in Kamakura.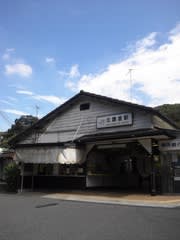 I usually go to Kamakura by bicycle. Today my wife visits to temples and shrines of Seven Gods of Happiness in Kamakura, and I joined her.
Marukobashi bridge, usually I run by bicycle.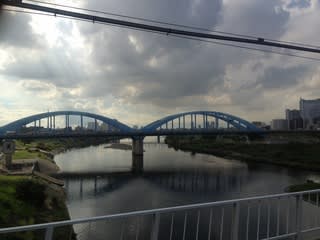 Kamakura is beyond the mountains from my hometown. I visited there a lot in my childhood.
I went there by bicycle in
July for Hydrangea places
.
The first place was Jochiji temple.
It looks cool, but very humid.
Hotei statue.
You may have a good luck if you touch his stomuch.
After it we went to Kyoraian, a beef stew restaurant which used to be an old villa.
We arrived early and waited in fron of the gate.
The beef stew.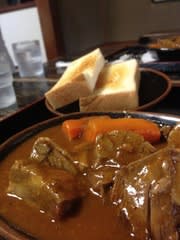 The plate looked very small at first, but the blocks of beef was pretty much.
Very soft and tasty.
We walked down to Tsuruoka-Hachimangu shrine.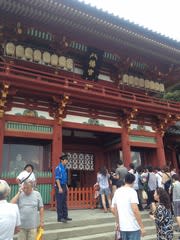 Tsuruoka-Hachiman shrine is almost 1000 years old.
There was an old gingko tree at hundreds years old next to the steps.
It was broken by the strong wind two years ago.
There were some sprouts and the root seemed still alive. We wish its recovery.
After it the weather got worse and it started raining.
We had to buy umbrellas.
Hokaiji temple.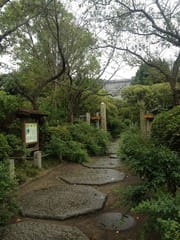 And walked down to Honkakuji temple.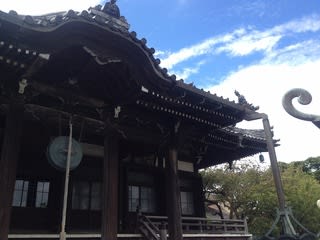 The rain stopped and the blue sky came again. It became vey humid.
We took Enoden train from Kamakura.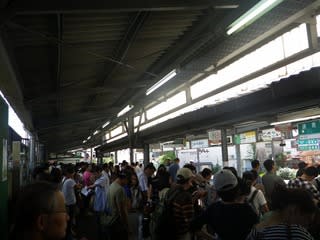 It was very crowded.
Enoden train is a local train service in Kamakura and Shonan beach.
It is loved by everyone for its cute character.
Hasedera temple.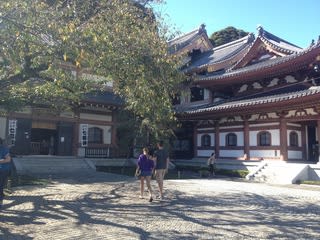 From the top you will see the beautiful ocean.
I could not imagine it was raining.
Along the Enoden train there are many strange items.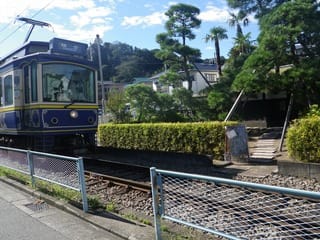 A cafe along the rail track. The entrance is across the track.
Lastly we visited Goryojinja shrine.
This shrine is also beyond the rail track.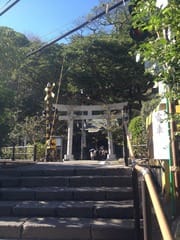 We took Enoden on the way back.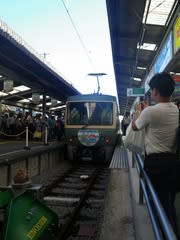 Many people were taking picutres.
It was a nice short trip.