Trekking-Day 4-Goryu Hut(12.7km)
I climbed to Mt. Goryu and reached to Goryu hut.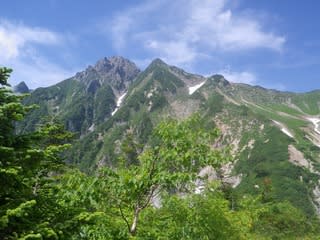 Day 4, 4days for Trekking, total distance 25.4km, total climb 2,458m
Goryu Hut 9:01-16:09
Distance today 12.7km, climb 1,229m, duration 7:7, avg speed 1.8km/h, burned 1,633kcal
Today's route
Beautiful morning in Hakuba.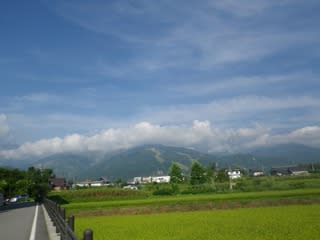 Today we go to Mt. Goryu.
I have been to Ko-tohmi ridge, but not further more.
Gondola lift of Goryu.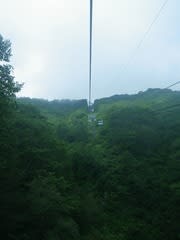 It is quite reasonable in 2000yen for round trip of the gondola lift and chair lift.
9:00 started climbing.
This steps continue to Ko-tohmi ridge.
It was not a cool trail as the elevation is just around 2,000m.
We could see Mt. Myoko.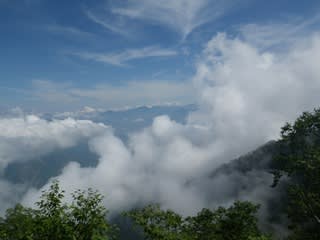 The view was nice.
10:10 Just before Oh-Tohmi.
Mt. Goryu is seen here.
Looks like a wall to me.
10:42 Nishi-Tohmi.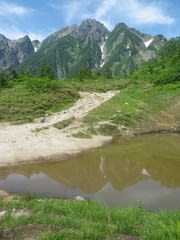 Nice reflection of Mt. Goryu.
Chains on the trail.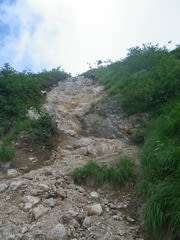 We had almost reached to the hut, and encountered an accident.
We supported the victim to climb back to the hut.
13:42 arrived at the hut.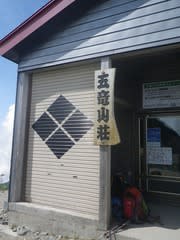 Today's goal.
Look back at the hut and Mt. Goryu.
Next time we would like to try to reach the peak.
15:02 near Oh-Tohmi.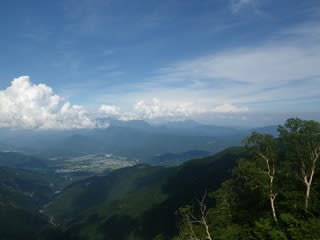 Nice view of Ohmachi city.
And Happo-One and Hakuba village.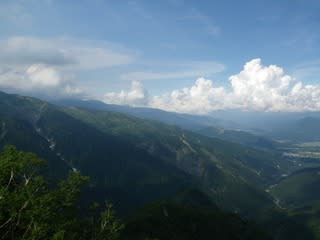 We enjoyed the nice view.
16:09 coming back to the chair lift. We were afraid that we could come back within the operation time.
Chinese food for diner.