Trekking-Day 3-Mt. Hakuba-Norikura and Mt. Korenge
We went to Mt. Korenge via Mt. Hakuba-Norikura.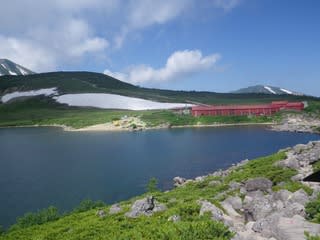 Day 3, 8days for trekking
Mt. Hakuba-Norikura and Mt. Korenge 7:25-14:00
Distance today 13.2km, climb 1,068m, duration 6:35, avg speed 2.0km/h, burned 1,421kcal
Today my friend recovered and went hiking together. The goal is Mt. Korenge, where we attempted to go yesterday.
This route is very popular for hiking but I have never been there for hiking.
I have been there many times for
skiing
though.
Beautiful blue sky in the morning.
We used the ropeway.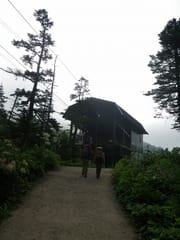 This is the first time to buy a round ticket. We usually ski down on the way back.
We started climbing at 7:25.
It's nice to come here easily. I climbed on my bike here three times a few weeks ago, which were a lot of work.
There was still snow. This place is our starting point when we ski here. It took 1 hour and 20 mins.
The climbing was more difficult as it was very rocky.
We arrived at the peak of Mt. Hakuba-Norikura at 8:51.
This was probably the first time to come here.
The peak is not the typical one. The sign board stands alone on the field.
We were approaching to Hakuba-Oike pound.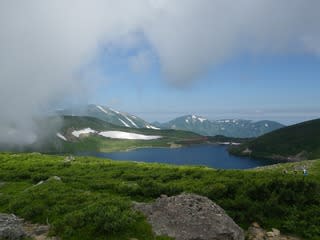 This was the first time to see the 'not frozen' pound.
There is a hut at the pound. We had a short break there and started again at 9:40.
We arrived at Funakoshi peak at 10:11, where we also ski down.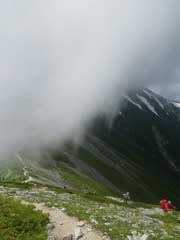 It took almost 3 hours but usually it takes only 1 hour in winter.
A beautiful view of Mt. Yukikura.
I want to go skiing there again.
We arrived at the peak of Mt. Korenge at 10:45.
The duration was 3 hours 20 mins.
Probably 1hour walk from here to Mr. Hakuba. We try next time.
We could not see the Hakuba summits.
Now we go back.
We came back to Hakuba-Oike pound at noon.
We took a lunch break.
I saw a ptarmigan. This was the first time to see the summer color ptarmigan.
The way back on Mt. Hakuba-Norikura. Very rocky.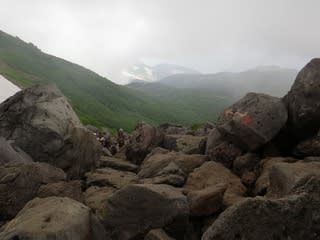 I could ski down here very fast if it would be winter.
We came back to Tsugaike Natural Park at 14:00.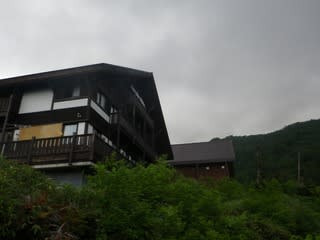 We loved cool breeze, but the weather became worse. We would better go down fast.
Beautiful sunset at Hakuba summits.
For diner I took pork saute for my mustle recovery.