Cycling-Day 14-Tokyo<=>Hakone(209.2km)
Hakone, an old pass between Edo and Kyoto, as known as a hard spot.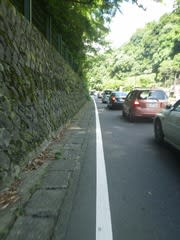 Day 14, 107days for cycling, total distance 7,382.4km, total climb 102,361m
Tokyo<=>Hakone 5:19-18:51
Distance today 209.2km, climb 3,343m, duration 11:18, avg speed 18.5km/h, burned 5,206kcal
Gear: Eurasia 520
Today's route (outbound)
Today's route(inbound)
Hakone pass, well known as a hard hill climbing course for bikers.
I ran Hakone pass from the other side, Mishima city to Tokyo, but I had not tried the other side, from Odawara to Hakone.
I started at 5:19.
5:49 turned to Route 15 at Shinagawa.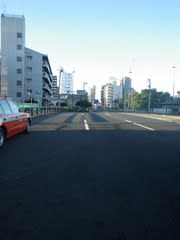 I wanted to reach there more efficiently but I took the wrong way and lost 30 mins.
Route 15 is the route for Tokyo-Hakone Ekiden relay run (a relay run competition by collage students held January 2nd and 3rd every year).
6:55 Yokohama station
Usually it takes 1 hour from home. This route is longer.
7:37 Totsuka station
Probably I got a wrong route of Ekiden relay.
8:15 Turned to Route 134.
This route is annoying with so many ups and downs.
I would use the usual route which is more efficient, if I would not follow the Ekiden relay route.
Finally I could see the sea.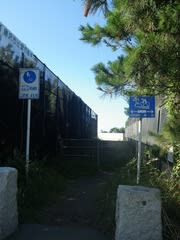 8:50 Crossing Sagami river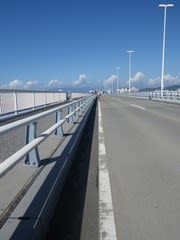 Beautiful blue sky, but it is hot.
9:05 At Oiso station I turned to Route 1
The Route 134 becomes a highway from here.
Finally I could see the sign board of "Hakone".
9:41 Crossing Sakawa river
Hakone is beyond the mountains ahead.
Nearby Kazamatsuri station.
The road ascends from here.
It had heavy traffic.
10:13 Hakone-Yumoto station.
The slope becomes steep from here.
The road was still jammed.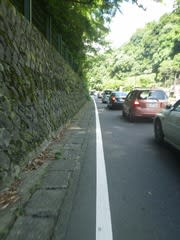 I saw someone's blog that he drank 1.5litter for hill climbing. I took twice break for drinking and drank almost as much as he took.
11:53 Here is the highest point.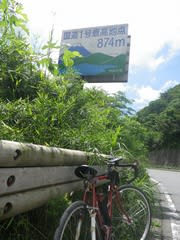 It took 1 hour and half from Hakone-Yumoto.
I descend to Lake Ashinoko.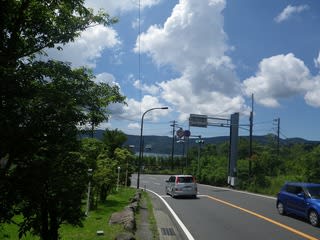 It means I have to climb up again on the way back.
12:00 Arrived at Moto-Hakone.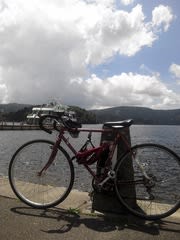 6 hours 40mins, or the actual duration of 5 hours 20mins, 105km.
A tour boat of Lake Ashinoko.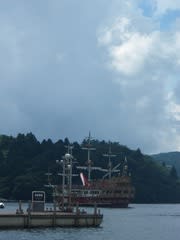 The shape is Pirates'.
Now I go home.
After I came home I realized the goal of Ekiden relay is a bit far from here.
I technically haven't arrived yet.
Now I ascend again.
It is 100m ascending.
Beautiful view of Lake Ashinoko.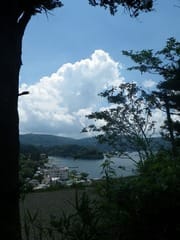 12:42 The highest point again.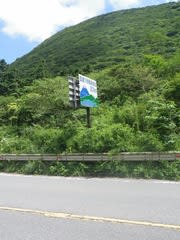 Now I descend all the way.
I wanted to have lunch at Fujiya Hotel, a very old traditional hotel, but I ware very dirty.
Keep descending.
13:07 Hakone-Yumoto.
I bought a bean paste rice cake.
13:33 Suzuhiro Kamaboko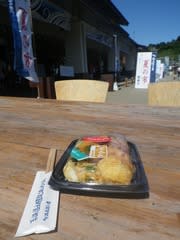 Boiled fish paste for my short lunch.
14:48 Oiso station again. Turning to Route 134.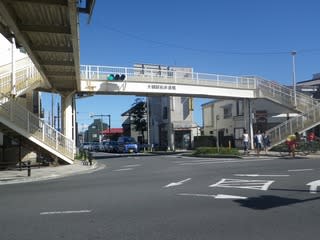 There should be againt winds in the afternoon, but I like running in the beach side.
The inbound lane was also jammed.
I went to a beach to take a picture.
And I could see the mountains near Hakone.
I took a beach side road.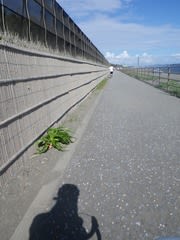 It has nice view,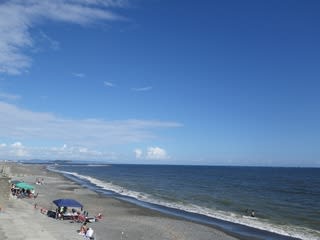 There are many people, and the road is sandy, which makes me run slowly.
I go back to Route 134 again.
15:43 Katase-Enoshima station
I chose a usual route from here.
16:35 Totsuka station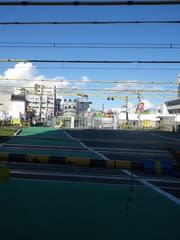 17:15 Yokohama station.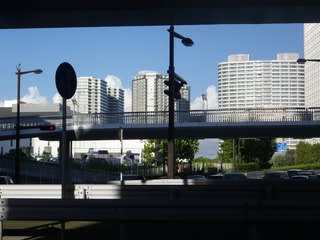 I have two options here, Route 1 or Route 15.
Route 15 is flat and easy but the cross point is complicated to enter.
Route 1 has some ups and downs. I could ran on the flat road, but I am exhausted and ascending will make me very slow.
I chose Route 1 eventually.
I had a short break at McDonalds.
18:21 Crossing Tama river.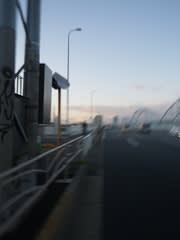 It makes me feel safe.
18:51 the mission ends.
13 hours half, the actual duration was 11 hours 18mins, 209km.
It was a hard ride, but easier than
the ride to Nagatoro last week
.