Cycling-Day 13-Meguro(9.6km)
A very short ride after the rain.
Day 13, 106days for cycling, total distance 7,173.2km, total climb 99,018m
Meguro 14:10-15:13
Distance today 9.6km, climb 71m, duration 0:53, avg speed 10.8km/h, burned 278kcal
Gear: Eurasia 520
I knew it was raining very heavily in the morning. As the forecast said I woke up with the rain sound and I was very afraid the rain was too heavy to flood.
In the afternoon the rain stopped and the sun came.
I needed a seal (stamp) registration for an official application form.
I rode to a city hall to have the registration at the weekend window.
I arrived at the cityhall, walked around almost entire floor and found,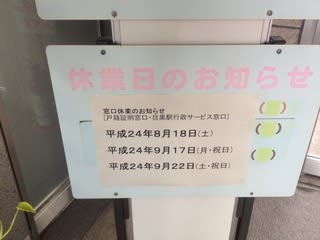 The weekend window is closed today.
After the cityhall I went to a patisserie to buy some cake.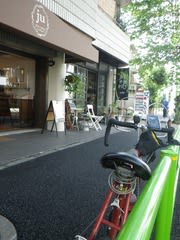 The cake was good.
It was very much shorter ride than last week.