Trekking-Day 1-Mt. Karamatsu
My treking season has started.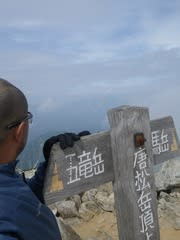 Day 1, 7days for trekking
Mt. Karamatsu 7:42-12:05
Distance 10.67km, Duration 4:09:34, Avg. Pace 23:23min/km, Avg. Speed 2.57km/h, Burned 1,030calories, Climb 930m
Today's route
Yesterday I attempted to climb Mt. Karamatsu but I could not get up early.
This morning it was still hard to get up, but finally I got.
Mt. Karamatsu is 2696m height above the sea level with a good approach of chair lifts to 1680m. Easy hiking.
I drove to Kurobishi,
where I climbed by my bike yesterday
.
The chairlift service starts at 7:00. I was late and got the chairlift at 7:30.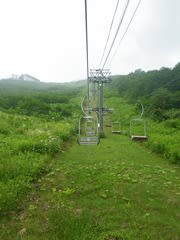 I started hiking at 7:50, at Happoike huite.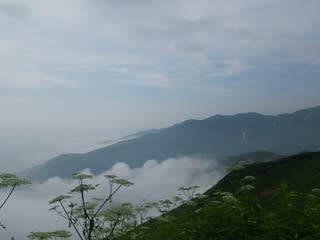 8:16 Happoike.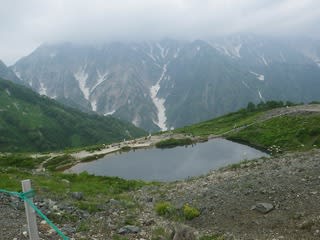 8:47 Ougi snow valley.
Cool air breeze was nice. There was more snow this year.
Arrived at Karamatsu huite at 9:32.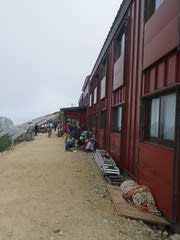 The summit is close.
Arrived at the summit at 9:50.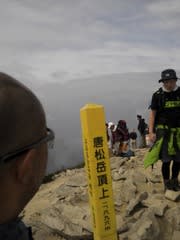 It took 2 hours for hiking.
The sky was blue, but I could hardly see the other summits.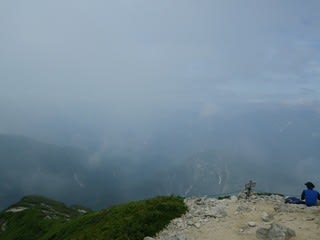 Now I descend.
The descending was smooth to Happoike, but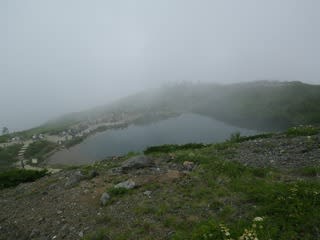 The trail was very crowded from here.
A long cue for Alpen lift.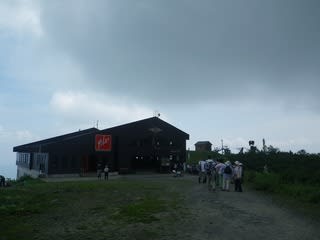 Kurobishi chair lift was not busy instead.
I have acrophobia and I hate taking lift down. Now I get better and could take a picture. After the hiking I went to Coffee Senjyu.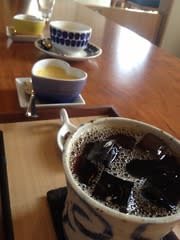 This iced coffee is made everytime fresh when ordered. Curry for diner.