Cycling-Day 8-Omachi(51.9/6,832.7km)
The first ride for my new bike.
Day 8, 101days for cycling, total distance 6,832.7km, total climb 91,112m
Omachi 15:04-17:21
Distance today 51.9km, climb 713m, duration 2:2, avg speed 25.5km/h, burned 1,130kcal
Gear: GIANT DEFY COMPOSITE SE
Today's route
Today I wanted to ride from early morning, but it was raining. The forecast said the rain did not stop until the afternoon.
In the afternoon it stopped raining. It was to late for riding far, but I wanted to borrow DVD for night.
Now I go on the new bike for Omachi to borrow.
I went with my friend YoshiYoshi together. I usually ride alone, so it is very new to me.
The new bike runs very fast and light to peddal.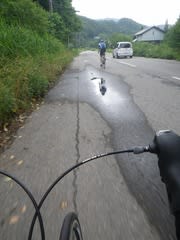 It is much different from my old bike.
I did the same ride before, but the average speed is much faster.
Last time it took 1 hour and half, but I arrived in 1 hour this time.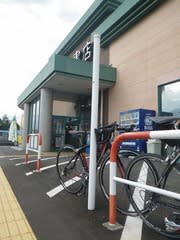 I borrowed DVD and now go back.
The returning home was also easy.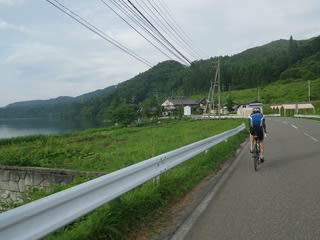 The whole ride was two hours. Very fast!
It was also because YoshiYoshi trained me but because of the new bike.
It was a short ride but nice ride to feel the new bike, and to know the new technology.