Cycling-Day 7-Hydrangea in Kamakura(112.4/6,780.8km)
I visited hydrangea places in Kamakura.
Day 7, 100days for cycling, total distance 6,780.8km, total climb 90,399m
Hydrangea in Kamakura 10:23-19:10
Distance today 112.4km, climb 1,480m, duration 6:42, avg speed 16.8km/h, burned 2,912kcal
Gear: Specialized Rockhopper Pro
Today's route
Yesterday I was in Hakuba. The forecast said it would be still raining in Hakuba on Sunday, but Tokyo might be better. I decided to come back to Tokyo.
The long drive from Tokyo to Hakuba
was a hardwork for my bike, too.
I found the rear tire was flat in Hakuba. Also the front derailleur was broken. I took the bike to a bike shop for repair. Now I use MTB again.
It was still raining in the morning. I set my alarm every one hour and woke up to hear the rain drops.
At 10am, it stopped raining. Here I go now.
I started at 10:23. The road was still wet.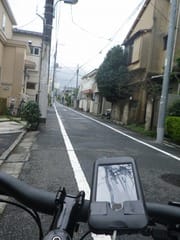 I worried about thick clouds ahead.
Marukobashi bridge
Last week I visited my father's family grave in Karuizawa. Today I visit my mother's family grave in Kamakura. Then I go to hydrangea places.
On Tamagawa river kayakers were paddling.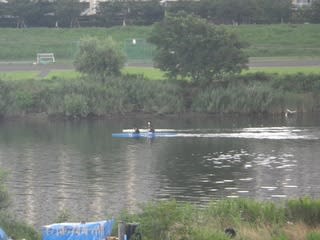 I was running in slow speed.
11:38 Yokohama.
Thick clouds started raining.
I hate raining while I ride a bike.
But I had to keep running.
I found an event at Red Brick Warehouses in Yokohama.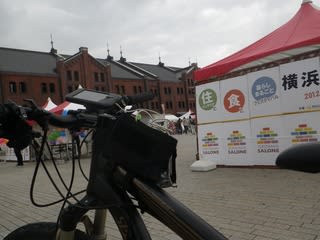 I took a beacon stick for my breakfast.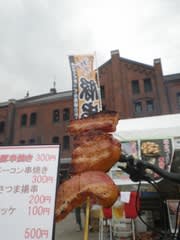 It became the blue sky when I came to Asahina pass.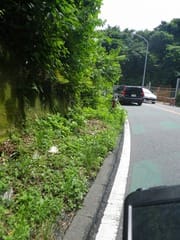 It was getting hot. The slope is steep but short enough.
13:14 I arrived at the grave.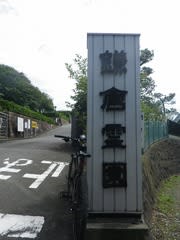 I visited the grave and now I go down to Kamakura.
An old mansion of Marquess Kacho.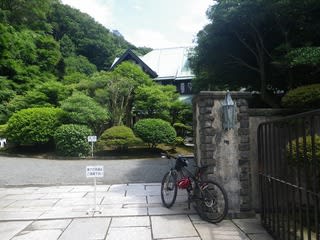 I knew this mansion. This was used at a drama last year.
Hydragea and the mansion.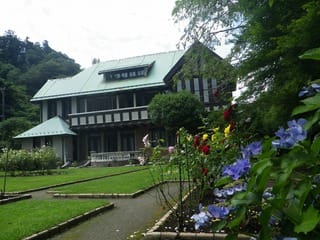 The next place was Hokokuji temple, close to the mansion.
This temple is famous for its bamboo trees,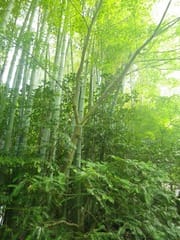 but also hydrangea.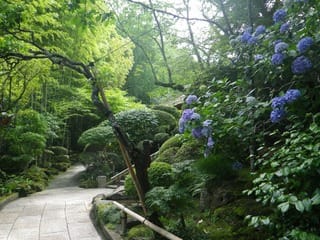 Sunlight filtering looked nice.
Then I went through the Kamakura downtown and reached Zaimokuza beach.
The beautiful blue sky and the ocean.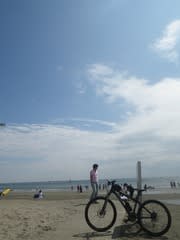 The next destination was Hase temple, but I enjoyed running on the beachside road.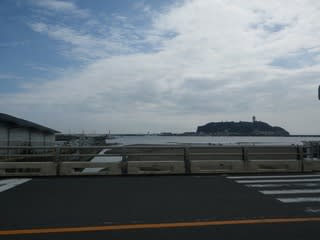 I completely missed Hase temple and came to near Enoshima.
Now I had to return.
Nice scene in Inamuragasaki.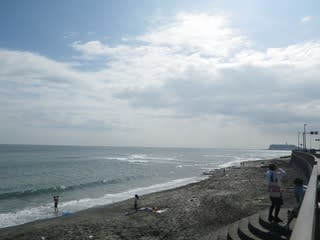 Nice run too, but the against wind was heavy though.
Now I arrived at Hase temple.
Hase temple is one of the sightseeing spots and there were many people.
The time was already 15:30. The famous hydrangea temple, Meigetsuin will close at 16:30.
I must hurry, but one more to Meigetsuin.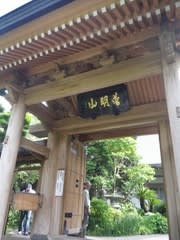 Jojuin temple. This temple is famous for giving power, and good relationship (with a boyfriend or a girlfriend). That is because I found many young couples.
This temple should have hydrangea, but it ended already.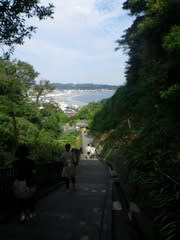 The scene of the beach was nice, though.
Now I must go for Meigetsuin.
I made a shortcut and found a nice pass.
It is called Kamegatanisaka, and also had hydrangea.
The slope is really steep for bicycle or walk.
16:10 I arrived at Meigetsuin.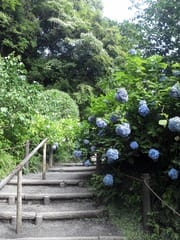 The entrance was half closed but I could get in.
The window person said the flowers would be cut tomorrow, so today was the last chance.
16:30 Now I go home.
I took the shortest route.
17:20 Higashi-Totsuka. I took loop road #2.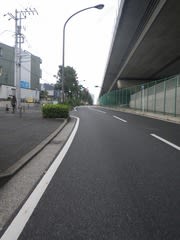 18:12 Tsurumigawa cycling road.
18:50 came back to Marukobashi.
I became in hunger-knock. The maximum speed was 15km/h. I did not eat anything but the beacon stick at the Red Brick Warehouse. I took sports drinks but I should eat something.
I enjoyed a halfday run although it was raining in the morning.
That is the one of the best things to ride a bicycle to visit around many places.