Cycling-Day 11-Kurobishi(23.8/6,952.8km)
HappoOne ski area, 3 months later since I have skiied.
Day 11, 104days for cycling, total distance 6,952.8km, total climb 95,849m
Kurobishi 11:19-13:14 Distance today 23.8km, climb 1,065m, duration 1:40, avg speed 14.2km/h, burned 637kcal
Gear: GIANT DEFY COMPOSITE SE
Today's route
I wanted to go hiking, but it was late I came here. Also my wife was watching the opening celemony of London Olympic games. Then I could not get up early.
Today I climb up to HappoOne ski area, right in front of here.
The road was closed last summer and I could not go there. Two years later since I climbed by bike.
Gondora station. 15 mins so far.
Skyline #2 chairlift. 52 mins so far.
Cows are pastured in the skia area.
I knew there are cows, but there is no fence. It is scary.
I usually drop into the powder snow from this tree in winter.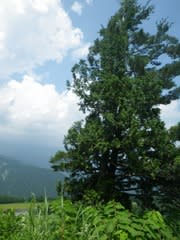 I wish it snows.
Now I came up to Kurobishi, in 1 hour and 15mins.
It was 1 hour and 25mins last time.
It is very cool here.
Nice view of summer.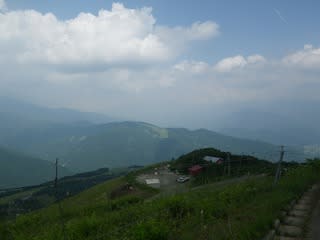 Now I came back to the cows.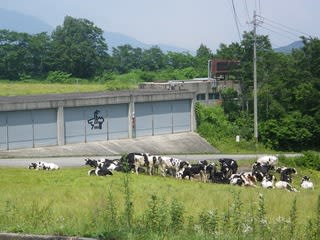 I went through very carefully. I don't want to scare the cows, otherwise they would chase me.