Tokyo sightseeing -day 3
Continued from
Tokyo sightseeing -day 2
.
Today the guests spent many hours for shopping.
The daughter was excited to visit
KIDDY LAND
, but the Harajuku main branch was closed for renovation. I found another at Futako tamagawa, newly opened.
Everyone was excited to see a car transpoted at the parking lot.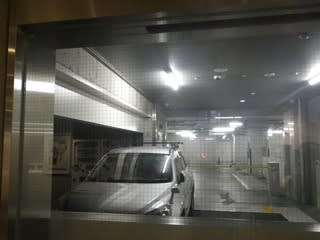 This was the second time to see, and the first one was yesterday. I was also excited.
She found an accessory she wanted. Very good.
We spent 3 hours here. We had lunch at a roadside restaurant,
Kobeya
.
After lunch we went to Okubo, a Korean town.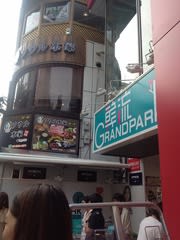 They have known about Korean stars and dramas and were very excited.
After Okubo, we visited Takeshita street again, to see costumed girls.
They could see some.
At Harajuku it was difficult to find a parking lot. I stopped the car and waited for them in the car.
The last place was
Shibuya 109
.
They were also excited here.
I was also in the car, as it was hard to find a parking lot.
For diner we went to
Sizzler
.
The day after, June 25, we drove them to Shinagawa station for Shinkansen.
I hope they enjoyed in Tokyo.