Tokyo sightseeing -day 1
We had guests from US. We took them to look around in Tokyo.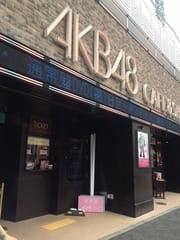 They are French and live in US. They spent in Kyoto, Nara and Nagoya, then came to Tokyo.
They wanted to see some spots along Yamanote line. We used one-day passes of JR (Japan Railroad). We met at Shinagawa station of Shinkansen, then we moved to Shibuya.
We walked up Koen Dori st. and down to to the station.
Then we moved to Takeshita st. at Harajuku.
I had no picture so far, as I was busy for guiding.
After Harajuku, we moved to Akihabara, the capital of Japanese subculture.
The first picture is of the AKB48 shop. A store next to the AKB48 shop was for Gandum.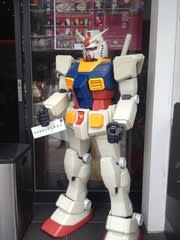 They were interested in a maid cafe. I asked Facebook friends to pick a good one, but they didn't like it when they came and see it.
Then we moved to the palace. They liked the nice and calm atmosphere.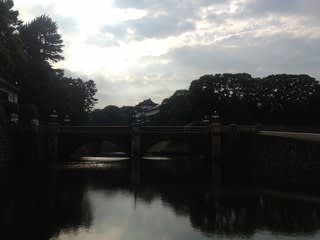 This is the first time for me to see the double arch bridge.
For diner we went to Tsubame Grill at Ebisu station.
They liked a humberg stake and grilled potato with cheese.
Continue to <A HREF="http://yodaman-myfavorite.blogspot.jp/2012/06/tokyo-sightseeing-day2.html">Tokyo sightseeing -day2</A>.