Cycling-Day 4-Zenkoji temple(101.1/6,319.3km)
Day 4, 97days for cycling, total distance 6,319.3km, total climb 83,776m
Zenkoji temple 8:23-15:23
Distance today 101.1km, climb 2,845m, duration 5:56, avg speed 17.0km/h, burned 2,391kcal
Gear: Specialized Rockhopper Pro
Today's route
I went to
Zenkoji temple
.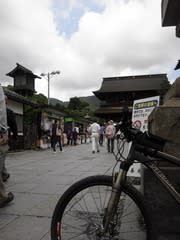 It was rainy yesterday, but the sunny weather was forecasted. When I got up the road was still wet but it was not raining any more. I started at 8:23. 9:15 Arrived at Shirasawa pass.
Hakuba mountains are being seen.
Descending now from here.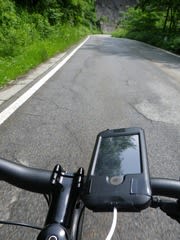 10:55 Almost arriving at Nagano city. The downtown was nicely seen here.
The route has several ascensions and some tunnels. It may not be good for cycling. Zenkoji temple.
Arriving at 11:02, 2hours 22 mins, 45km from Hakuba. I visited the temple and prayed.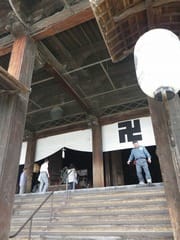 The 卍 symbol is not a Hakenkreuz of Nazi party, but an Indian swastikaa fylfot. This symbol is popular and seen at many Buddhist temples.
After Zenkoji I went through Nagano city to Shinonoi.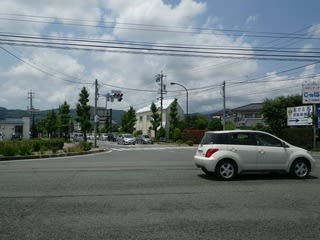 Now I come back to Hakuba. I chose a route climbing up to Chausu-yama hill.
That was a lot of work to climb.
Nagano downtown was nicely seen.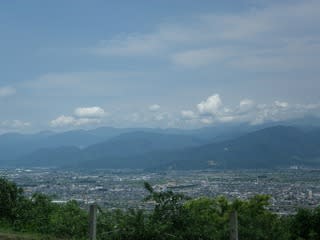 This gate looks a Samurai mansion, but is of the golf club.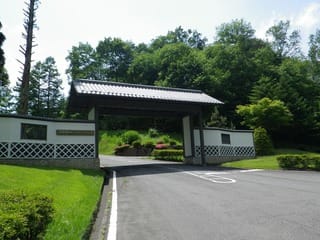 Now descending.
Hakuba mountains are seen. Nice view. Nice road to run.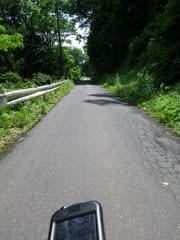 It was not good a pass just back to Hakuba, but good to enjoy riding.
Hakuba-Nagano toll road.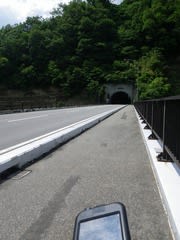 20yen for bicycle. On the right side there is a large path for cycling.
I use this road everytime to come to hakuba, but I always drive here at night.
An old building at Ogawamura. This used to be an official residence of Nagano governer.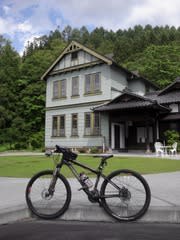 Aogu cross point. Hakuba is just after this slop.
I became exhausted and slowed down. Now I came back to Hakuba.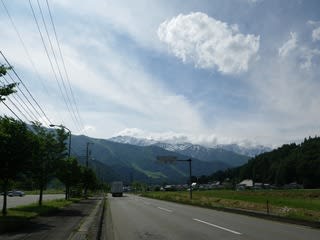 Mountains and nice blue sky became seen.